The Elma High School girls basketball team may have many of the same players back from last year's team, but this is hardly the same squad.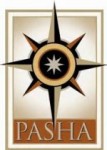 A year older, the Eagles, who only graduated one player from a team that made the district playoffs last year, opened the season with seven consecutive victories and a strong showing at the annual Seaside Holiday Classic tournament.
The early success has thrusted Elma into the role of 1A Evergreen League contender.
Spearheaded by the play of senior guard Maddie Thompson, senior center Conley Doyle and a cast of young, enthusiastic players, the Eagles roared to a 7-0 start to the season.
"It was a complete opposite from last year," Elma coach Lisa Johnson said.
The Eagles limped out of the gate last season, dropping their first three games and losing four out of their first five before rallying late to advance to postseason play.
"I think last year we just grew a lot and worked harder and just executed and pushed through some challenges we had," Johnson said. "They are definitely much stronger now as a team now and are playing very well together.
Elma started the season with a pair of non-league victories before venturing into league play where the team has been nothing short of spectacular, kicking off the year with a 3-0 mark. The Eagles knocked off league rivals Eatonville by 25 points, Forks by 48 and Rochester by 19 to place them atop the league standings with defending champion Montesano.
"I was very excited coming into the season. We have three freshmen who are very strong, just great athletes and they bring some excellent things to the basketball court for us as far as rounding the team out," Johnson said. "Knowing that I had eight players back from last season that had a lot of minutes because everyone played a lot and then adding those three to the group, it's just been great all around."
The trio of freshmen include guard Kassedy Olson and a pair of 6-foot centers in Molly Johnston and Brooke Sutherby.
"We had length last year, but it's even better now," Johnson said. "I just think we have better basketball players this year as far as basketball sense."
Throw Doyle into the mix and Elma's roster features plenty of size this year to compliment the team's overall quickness and desire to run the floor.
"We have some good speed. We can get out on the fast break and use our transition game," said Johnson, whose incoming freshmen help offset the loss of 6'1″ Beth Lipska, a first-team all-league selection last year, to graduation. "We can also play in the half court. We have some good posts who not only are good strong interior players, but can also get out and run the floor."
The ability to change up styles on the fly has been beneficial to the Eagles' impressive start.
Running the show is point guard Thompson, a second-team all-league pick as a junior in 2015.
"Maddie is a great floor leader. She puts people defensively where they need to be, and offensively she makes sure everyone knows where they are going," Johnson said of Thompson. "She's very positive and uplifting on the court. She keeps the girls, especially the young girls, knowing where we need to be at all times."
Thompson's value was on full display during the Eagles' trip to Seaside, Oregon, helping Elma finish second at the tournament. The Eagles defeated Astoria (Oregon) in the first round, 51-31, and Newport (Oregon) in the semifinals, 57-46, before losing in the championship game to Lost River, 41-37.
Thompson and Doyle both received all-tournament first-time honors for their play.
"It's a rigorous three-day tournament," Johnson said. "It will basically fall hand-in-hand with what the state tournament will be like. Three days of Oregon basketball is a good test to see where we are at."
The ultimate goal this season is an appearance at the state tournament – something the Eagles have not experienced since 2011.
"I think our defensive transition is something we need to work on. We have a lot of young kids who don't make that quick transition from one defense to another. And executing in the half court," said Johnson when asked what her team needs to work on. "We get a little impatient sometimes and we need to work the ball baseline to baseline, rather just bomb it on one pass. We will get those things worked out for sure. Every game I have seen an improvement."
The Eagles also returned honorable mention all-league selections in junior forward Peyton Elliott and senior guard Jordaan Hall.
"They have great chemistry," Johnson said. We went through a lot of stuff as a team last year and finished really strong. I think that's the key to how we are starting off this season."