Grays Harbor area students no longer need to leave town for higher education. Thanks to a new program available at Grays Harbor College this fall, students in pursuit of a bachelor's degree now have a local option for continuing their education.
Grays Harbor College's new Bachelor of Applied Science in Organizational Management (BASOM) degree offers area students an accessible option for easily transitioning from associate studies to a four-year degree program.
According to Grays Harbor College's Assistant Dean for Baccalaureate Programs, JEB Thornton, the accredited program was developed in partnership with more than 80 local businesses in an effort to design a four-year degree that would best assist graduates in finding jobs locally upon completion of the program.
Thornton says currently, college-bound students typically leave the area and don't come back. "My hope is that with the program, we get a great cohort of students who get really involved in the lessons and go on to get jobs in the community."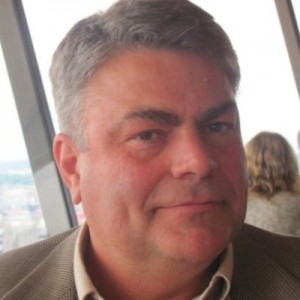 By working with local businesses to design the program, Thornton says the college is helping prepare students for jobs right here in the community.
"Graduates of the program will be eligible for all sorts of management jobs, and not just in business," Thornton explains. "Students will be eligible to work for agencies and non-profits as well as businesses."
The program is designed so that students can easily transition from their applied associate studies without having to take too many prerequisites. Students with AAS, AAS-T, and AT degrees can easily combine their lower-division technical degrees with upper-division credits in organizational management, providing easy accessibility to a practical, application-oriented four-year degree, right here in Grays Harbor. Students who have earned more traditional academic transfer degrees (AA) are also encouraged to apply.
What's more, BASOM courses will be offered in the evening, allowing students to complete their degrees while still being able to keep their day jobs.
Last spring, Grays Harbor resident Kenny Boice graduated from Grays Harbor College with an AAS-T in Human Services and is on track to start the BASOM program in the fall.
While finishing his AAS-T, Boice started an internship as a chemical dependency professional at HarborCrest Behavioral Health. Boice knew he was going to need to continue his education if he wanted to assume a management position in his field, but up until recently, his options were limited.
"I've been really skeptical about going online for my undergraduate degree," Boice says. "It gave me a headache just thinking about it. I would have to go through a whole new admission and financial process with a new school." Discouraged, Boice says he was thrilled when he learned that Grays Harbor College was offering a four-year degree program that could help him advance his career. "When I heard about this program, I hit the ground running," he says. "It's pretty exciting."
Boice isn't alone. Thornton says Grays Harbor College only recently announced the program and has already seen widespread interest from existing and prospective Grays Harbor College students, a level of enthusiasm he only expects will increase as the college adds additional four-year programs.
Grays Harbor College has also recently received accreditation for a Bachelor of Science in Forest Management degree. "We used the same model of going to the employers for this second degree program," Thornton explains.
With the end of the 2015-2016 school year fast approaching, Grays Harbor College is encouraging individuals interested in enrolling in the BASOM program to apply by April 15 for priority consideration. Thornton says students who enroll early will have time to take any necessary prerequisites they need during summer quarter, before the program's fall start date.
Individuals interested in enrolling in the program can learn more by visiting Grays Harbor College online or by contacting a college advisor at 360-538-4022.
Sponsored