According to the 2014 Washington State Healthy Youth Survey, eleven percent of 12th grade students in Grays Harbor County reported the use of prescription drugs that were not prescribed to them within a one-month period. A dangerous perception reported by these kids is a meager 29% response indicating the belief that there is low risk of harm in the use of prescription drugs not prescribed to them.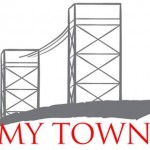 According to a trend report published by the University of Washington's Alcohol & Drug Abuse Institute, publicly funded treatment admissions and crime lab cases involving opiates have increased 194.1% and 217.9%, respectively, in studies conducted 2002-2004 to 2011-2013 in our county.
The opiate problem in Grays Harbor is not going away. Nationally, the U.S. Senate just passed a significant bill to bolster drug treatment and prevention. Part of this bill will encourage the proper disposal of prescription drugs to help keep them from being illegally diverted and also to help keep them out of the hands of vulnerable youth.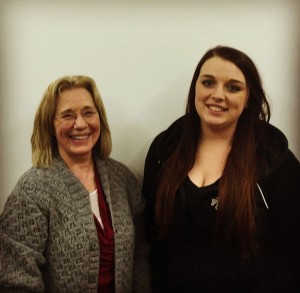 A drug take back box is something that the Hoquiam Police and Montesano Police Departments already provide. MyTOWN Coalition partners with Hoquiam Police Department to increase awareness and utilization of this service. Both departments accept controlled, legal substances as well as any outdated or unused prescriptions. These medications are routinely transferred to a licensed incineration facility for safe disposal.
Saint Martin's University nursing students Christina Rager and Vickie Spivey, both residents of Grays Harbor, are doing their part to support the program. The students are dedicating time and effort as part of their public outreach and population health project. Both Christina and Vickie are graduates of Grays Harbor College's RN program and will soon be graduating with a BSN from Saint Martin's University. They are working to educate the community about environmental, community and personal health reasons people should consider when disposing of their medications – with emphasis on a "Safe Community for Everyone."
Christina and Vickie are working diligently to spread the word throughout our county that this resource is available locally. The current publicity efforts include posters and brochures they intend to deliver to senior centers, assisted living facilities, eye doctors, physicians, and dentists to name a few.
Not realizing the potential dangers, people often forget about their old prescriptions. Unlocked or undisposed of, they may fall into the hands of those that shouldn't have them. It is also important to consider not only medication being taken with the intention of being abused, but also possible unintentional drug interactions when mixing old or outdated prescriptions and new prescriptions. A periodic audit by a pharmacist or physician of all current prescriptions and possible drug interactions would be prudent.
The key concerns with prescription drugs are not only personal safety, but also environmental concerns that may be created from improper disposal. While some prescriptions may seem benign, many of these end up in our water supply and can't be effectively removed.
We each have an opportunity to be part of the solution by helping to create awareness and utilization of programs like these and to make sure that we are taking all necessary precautions. The FDA provides additional information on the safe disposal of these substances.
Drop boxes are available locally at the following locations:
Hoquiam Police Department
Daily, Available 24 hours
215 10th Street
Hoquiam, WA 98550
Montesano Police Department
Monday—Friday, 8:00 a.m. – 5:00 p.m.
112 North Main Street
Montesano, WA 98563
Sponsored