Whether you begin shopping at last year's post-Christmas sales or prefer a grand-slam Black Friday binge, it's hard to find just the right holiday gifts.  This is doubly true for shoppers who prefer local, hand-crafted and unique items.
The online crafting portal Etsy had 1.6 million active sellers and 25 million buyers in the first quarter of 2016 alone.  But shopping through the internet—while convenient—isn't foolproof.  When it comes to artisanal purchases, buyers are guaranteed 100% hand-made gifts from almost 250 booths at the annual Country Christmas Bazaar.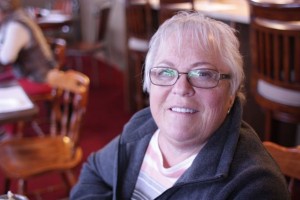 Event Director Karen Olson promises an "extraordinary year," the 38th of the event and 34th held in the Pavilion of the Grays Harbor County Fair and Event Center.  Always held the Saturday and Sunday before Thanksgiving, this year's festivities take place from 10:00 a.m. until 5:00 p.m. on November 19 and 11:00 a.m. to 4:00 p.m., November 20.
Though the road to this year's Bazaar hasn't been smooth, things are finally coming together.  Much needed repairs to the roof and heating systems at the Pavilion meant hunting for a new venue before getting the all-clear to stay put.  While only able to use 2 of the 3 available rooms, Olson has added the nearby Annex and Dog Barn buildings for the expected 3,000 to 4,000 eager visitors.
To insure guests "don't leave until they see all the buildings," Olson generously hired her granddaughter and fellow Elma High School varsity basketball teammates to hand out maps and direct guests between sites.
What makes this bazaar unique is that all items must be hand-made. "You can't just buy a teddy bear, put a bow on it, and call it hand-crafted," stresses Olson.  But she's proud that this integrity makes it the "biggest bazaar in six counties".
And people come back year after year to showcase their wares at the pavilion. "I have the best vendors in the world, they're amazing! They're really sweet friends I only get to see three days a year," she laughs.
One such crafter, a childhood best friend of Olson's, has only missed one year in the event's nearly four-decade history.
Shoppers, a "very social" group according to Olson, are eager to load up on holiday, birthday, graduation and anniversary gifts.  As always, there will be an array of jewelry, home decor, toys, floral, furniture, quilts, pottery, stained glass and food.
The Grays Harbor County Fair and Event Center is located at 32 Elma McCleary Road in Elma, an easy drive from nearly anywhere in the county.  In past years, "you can't see the floor from the upstairs office, there are so many people" but "the Fairgrounds staff is great, so helpful every year," says Olson.
Researchers predict 2016 holiday shopping will rise over last year's spending, "marking the second-highest level of personal spending in the survey's 13-year history" despite a turbulent political season.  And throughout the Country Christmas Bazaar, homemade products are king.  Industry insiders know that "There are several factors that drive the demand for handmade products, including uniqueness, limited availability and brand story.  Consumers want to purchase items that are unique, represent some form of history, and have profound stories to tell.  Goods with these qualities emanate a sense of familiarity. The consumer demand for original, limited editions items is not going to slow down."
Come enjoy a one-stop shop that's warm, dry and bursting at the seams with treasures.  But don't forget to pick up a present or two for family and friends as well.
Direct questions about attending this year's event, or participating as a vendor in the future, to Karen Olson at 360-482-2717.
Country Christmas Bazaar
Grays Harbor County Fair and Event Center
32 Elma McCleary Road, Elma
Saturday, November 19 – 10:00 a.m. until 5:00 p.m.
Sunday, November 20 ­– 11:00 a.m. to 4:00 p.m.
Sponsored