All Dan Lindgren wanted for the Grayland Open during its first year was to make the event "as fun and legitimate" as he possibly could, and hopefully see it grow from there.

Eight years, and countless hours of dedication, later and the Aberdeen resident has transformed it into one of the premier pro-am jet ski freeride competitions in the nation, drawing top riders from all corners of the globe, including South Africa, Australia, Spain and Mexico.
"The event has grown substantially since its inception," Lindgren said. "The first year we had 18 competitors. We now consistently have 60 plus competitors every year. Riders travel from literally all over the world. Recently, we had a rider drive from New York all the way to Grayland to compete. He pretty much wins the travel award."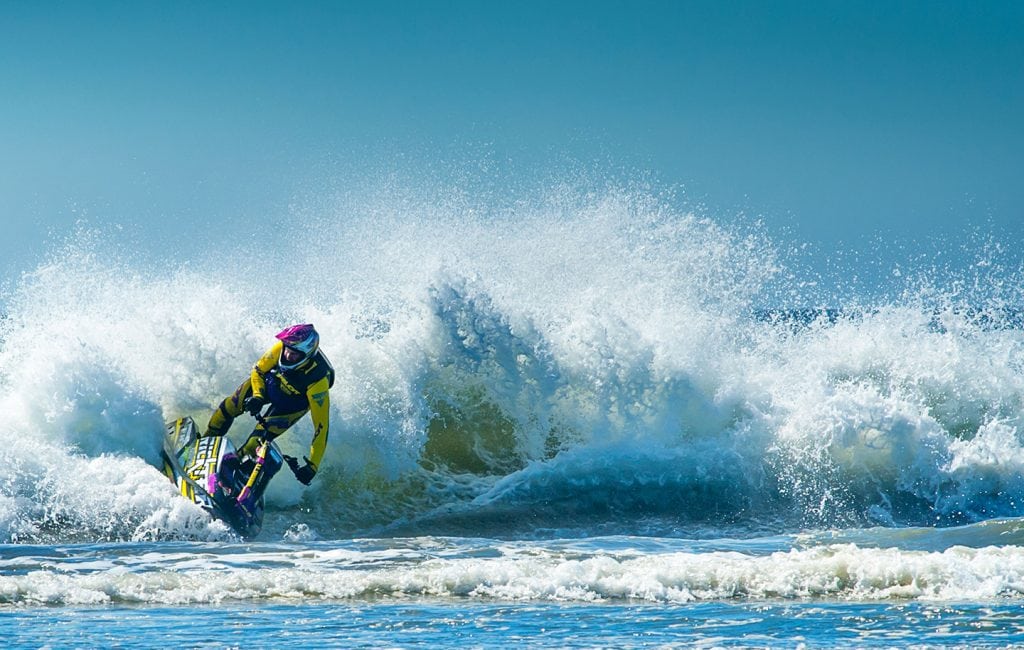 The Grayland Open, which is second only to Blowsion's Surf Slam in Cloverdale, Oregon as world's largest freeride competition, will hold its ninth year of competition August 10-13.
"There aren't many events like this where you can literally hang out and talk with the best riders in the world and watch them perform backflips and aerials that most people don't even think are possible on jet skis, especially at no charge to attend the event at a beautiful beach," Lindgren said. "This event is one of only two contests like it in the United States. You just can't show up to a beach normally and see this kind of talent out in the surf."
The event will also offer a free freeride clinic beginning Thursday, August 10 at 10:30 a.m. Event competitors will be instructing the clinic which will include water training in small groups.
Competition starts at 10:00 a.m. on Friday, August 11 with qualifying heats for amateur riders, while the main competition begins at 10:00 a.m. on Saturday, August 12.
Finals for all classes will be held on Sunday, August 13 with a 10:00 a.m. start time. All three days of competition will conclude at approximately 5:00 p.m.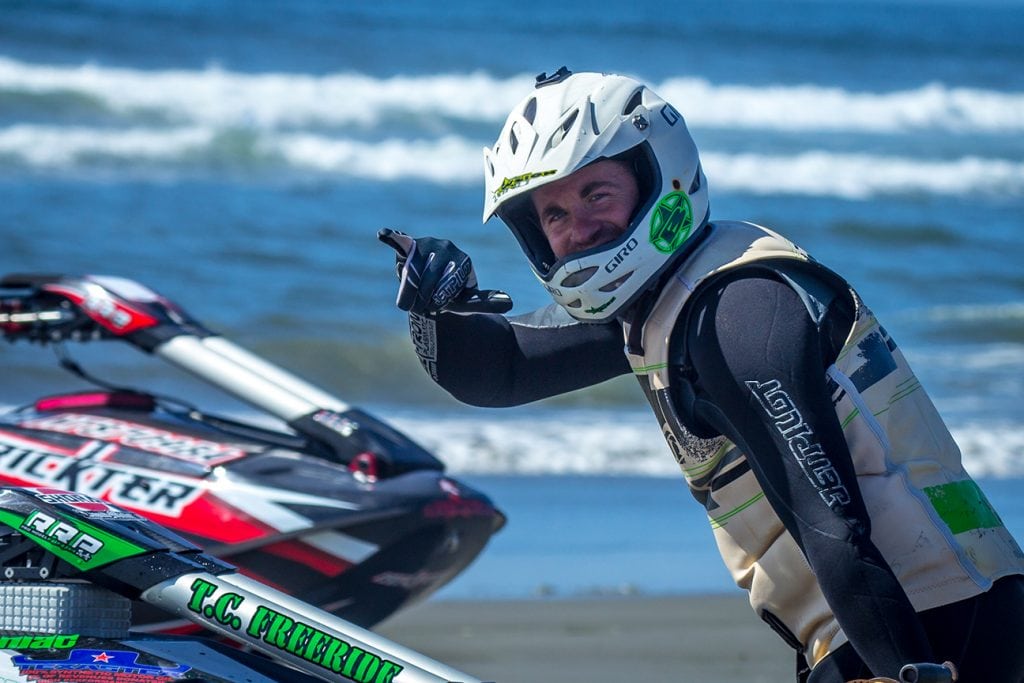 "It's a double elimination tournament so the contest tends to get better as we get closer to Sunday," Lindgren said. "We always have the final rounds for each class on Sunday so that's the best of the best in each respective class."
One of the bigger changes this year will be among the pro class division.
"Typically we would end the event with what we call a Pro Jam. The Pro Jam is where the judges choose the best six to eight riders to go out together at the same time to ride for 15 minutes," Lindgren said. "Every rider is doing their best to impress the judges with surf moves and big aerials to be crowned the Pro Jam champion. This year, instead of a pro class, we will have a Pro Jam all 3 days of the competition.  This is essentially the fireworks show of the event."
Lindgren also stated the event may add a motosurf race to this year's agenda.
"We're looking forward to the new format and it should be exciting for all spectators and fans of the sport," said Lindgren, who will also compete in the event.
Several of the world's top professional riders are slated to compete this year, including current world champion Mark Gomez, Brandon and Randy Lawlor and Pete McAfee, the only pro level rider in the world who rides with a prosthetic leg.
Northwest riders will also be well represented in the field with Dave Collins, Silas Mercer, Jayson Ziacita, John and Lauren Wiegel, Sabastian and Ella Serphin, Bryan Wells and Collin Mclauchlin.
"There has been a big surge in the past two years of new riders that have been consistently riding at the competition spot nearly every weekend this summer," Lindgren said. "In fact, a rider friend of mine from Olympia ended up buying an ocean front home in Grayland. He fell in love with the area after spending countless weekends down here riding."
Event competition classes this year include masters class (40 years and older), rookie class (beginner surf-only class), amateur (surf and air) and pro.
"The most memorable moments are all of the smiling faces throughout the weekend every year," Lindgren said. "Spectators and riders truly enjoy this event and look forward to being there every year which motivates me to continue the event and find ways to continue to grow the sport."