When thinking of an individual who is passionate about their job, we often times think of one person in particular. That person for many is Louie-Jean Taylor. Although she's currently working as an Occupational Therapist (OT) at RehabVisions that's located at Grays Harbor Community Hospital (GHCH), Louie-Jean's life story spans across the globe before landing her right here in Grays Harbor.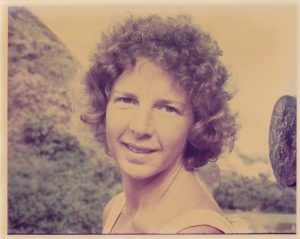 Louie-Jean, named after her maternal and paternal grandmothers, was born in Oakland, California in 1944. Her father served in WWII, which left a lasting impression and helped shape her future dreams and ambitions. After graduating high school in 1962, Louie-Jean attended university and graduated with her Bachelor of Science in OT. During her junior year in school, she was presented with an opportunity to receive a stipend that would cover her senior year of schooling upon joining the service. With the offer in mind and her knowledge of the military from her father's time serving, Louie-Jean decided to join the Army, a decision that would begin her exciting life around the world.
With a commission as a Second Lieutenant in the Army in 1967, Louie-Jean completed her year of internship at Walter Reed General Hospital before transferring to Letterman General Hospital in 1969. While there, Louie-Jean was working in the psychiatric unit. "I enjoyed the work," says Louie-Jean, "but it wasn't a field that I saw myself in the long term. That was when I made the decision to leave the Army and work in a drug abuse unit for a couple of years."
After a move to Connecticut and a dream to move to Europe that was halted due to the war in Yugoslavia, Louie-Jean then picked up work at the VA Hospital in Westhaven.
In the meantime, Louie-Jean's brother returned from serving in the Vietnam War and was hospitalized psychiatrically. This prompted her next move to Portland to assist with him getting back on his feet. After a few years in the city, Louie-Jean embarked on her biggest move yet that landed her in Maui where she discovered a new passion working with newborns and children with delays and disabilities.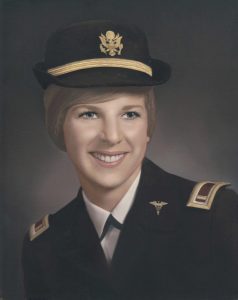 Although Maui was a beautiful escape for the next 10 years, Louie-Jean was eager to finally fulfill her dream of working overseas. "An opportunity came up to work in Europe and I jumped at the chance," expresses Louie-Jean. "I worked in the American military schools in the German city of Mannheim." During her time in Germany, Louie-Jean met her husband, Mike, who later moved with her to Spain where she continued her work with the military.
True to her spirit, Louie-Jean picked up and moved once again to Japan. There, Mike and Louie-Jean stayed and embraced a newfound culture until 2005 when they began looking for somewhere that would become their forever home. "Being from California," explains Louie-Jean, "I consider myself a West Coast person. We began exploring the coast and stumbled upon Aberdeen." Mike instantly felt at home and connected with the small town near the ocean that offered a similar climate to his home country of Germany.
At the time, many of the military bases were closing, which meant that Louie-Jean's colleagues would lose their jobs. "I had put in enough years to retire, which would open up the opportunity for others to continue working," expresses Louie-Jean. "That's when I put out an online application with the hopes of being hired somewhere in Grays Harbor. I heard back from GHCH, thus beginning our journey to Aberdeen."
As Louie-Jean and Mike made their way to Grays Harbor in September of 2006, the opportunity to build a children's program at RehabVisions was her first major task. "Prior to my arrival," explains Louie-Jean, "there hadn't been an OT that worked specifically with children. My experience fit right in with what they were looking for. I now work with a huge diversity of people in the area including 2-month old babies all the way up to 95-year-olds." A typical day of work at RehabVisions for Louie-Jean includes visiting three schools in Grays Harbor and working with children in the classroom as well as teachers to best facilitate learning processes. She also works alongside children and their parents where she'll assist them with their needs outside of the classroom such as diet and behavioral issues.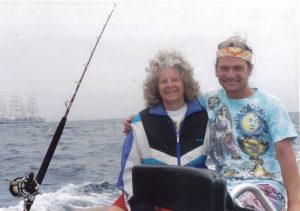 "Louie-Jean has been in the profession for over 50 years and continues to treat patients with the energy of a person one-third her age," expresses Steve Norman, Director of Rehabilitation Services at RehabVisions. "She is hard working, joyful, helpful, and knowledgeable, and she is willing to share her knowledge with all around her. She recently finished a mentorship with a local OT student who was in need of a clinical supervisor. Louie-Jean took it on in stride and I feel she provided an excellent learning experience for the student. We all admire how she treats our pediatric clients that often take the most energy. She motivates us all to be better therapists and better people. We have been lucky to work with such a dedicated person."
When Louie-Jean isn't working and dedicating her time to community members, she swims at the YMCA of Grays Harbor three days a week and lifts weights in the gym. "One thing that I admire most about this county and those that live here is their compassion towards one another," says Louie-Jean. "A few years ago, I participated in a house painting project for those in need in Aberdeen. This was a prime example of the effort and energy that this community puts into making the area a better place for everyone. After living and working here for 13 years, I can truly say that I don't plan on leaving Grays Harbor."
For more information on RehabVisions that has contracted with the hospital for the past 18 years, visit the RehabVisions website. You can also learn more about the services that they provide in Grays Harbor on the Grays Harbor Community Hospital website.
Sponsored