Each year at the Leaders Banquet and Business Recognition Awards, numerous local businesses and organizations in Grays Harbor are recognized for their efforts to build a thriving community. Organized by Greater Grays Harbor, Inc., the County's regional Economic Development Council and Chamber of Commerce, this annual event takes place in October at Quinault Beach Resort and Casino. At the 2019 event, Mount Olympus Brewing (MOB) took home the honor of New Business of the Year.
When one discovers their passion, they strive to pursue it to perfection. That is exactly what the owners of MOB have done since the idea of opening a brewery in downtown Aberdeen first came to their minds. Head brewer, Orlando Maldonado, first began touring breweries in 2011 before purchasing his own homebrew kit the following year. After quickly realizing how much he enjoyed the process, Orlando envisioned taking his hobby to the next level. After an evening of cribbage and drinking some of their own crafted homebrew, Orlando posed the question of partnering together to open their own brewery to his friend, James Lundgren. After and a lot of hard work and dedication, MOB opened its doors.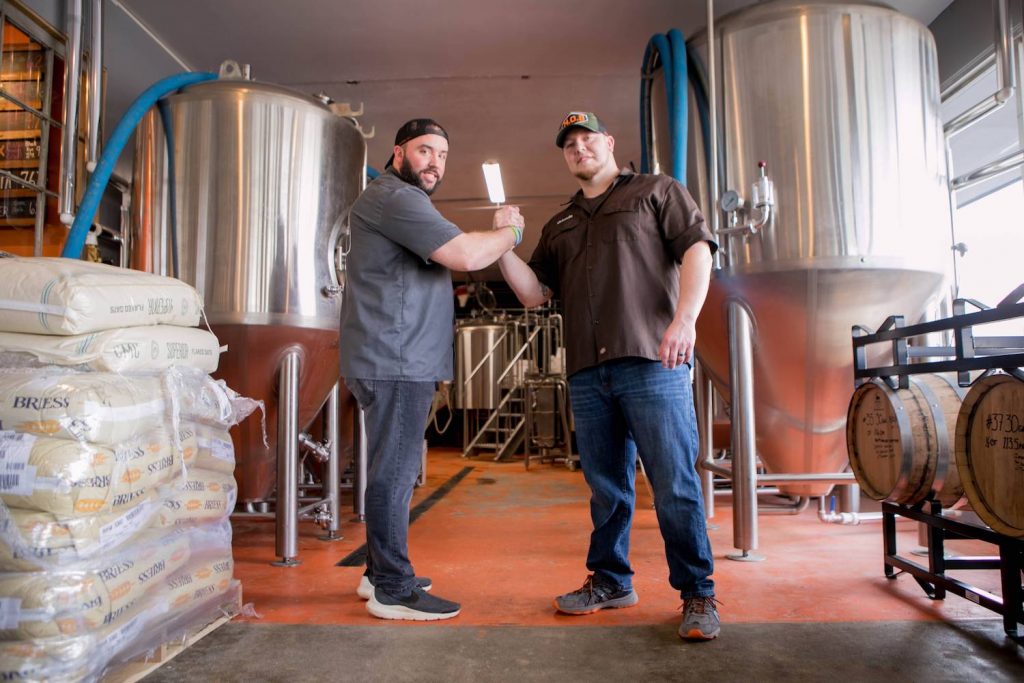 Today, MOB is a gathering place offering a little something for everyone. Infusing inspiration from the surrounding natural environment and history of Grays Harbor is always at the forefront of James and Orlando's minds. Serving high-quality, hand-crafted beer is what they do best while often adopting recognizable names for their creations such as the Hawaiian Chieftain, Come As You Are or nearby Hall of Mosses. Sip on these one-of-a-kind beverages in the carefully crafted, family-friendly atmosphere that includes the top-notch team of professionals that have helped this new brewery on the block quickly make a name for itself. Dedicated locals and visitors to town mix and mingle while watching a game, playing cribbage, indulging in street food from neighboring restaurants and food trucks, or listening to live, local musicians.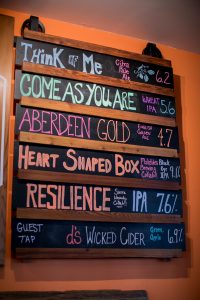 "To us," states the MOB staff, "winning New Business of the Year means that we are doing things right. It means that our charity efforts, events and beer are being recognized and making a positive change on the Harbor. We are incredibly thankful to be recognized by our peers and fellow Harborites."
As the business continues to thrive, MOB is excited to continually release new beer creations, one of those being their Blood of Hades bottle release. Additionally, the staff is excited to partner together with more food trucks all while continually helping to make the downtown corridor a better and more fun place for people to gather.
"We'd also like to remind everyone to continue supporting all downtown businesses even after the novelty has worn off or they appear to be doing well," expresses the MOB staff. "Maintaining a small business is tough and requires regular patronage to be a success."
For more information, upcoming events and beer releases, visit the Mount Olympus Brewing website and Facebook page.