The Montesano High School wrestling program had its best state placing in five years, finishing third overall in the 1A classification at Mat Classic XXXII.

The Bulldogs, who had 15 state participants, saw six of its wrestlers place at the state championships, which were held February 21-22 at the Tacoma Dome with junior Ty Ekerson and sophomore Kenny Koonrad leading the way with both taking home third-place finishes.
"The great thing is we're still a very young team," said Koonrad, who became a two-time state placer in the 285-pound weight division. "We have a lot of freshmen and sophomores on this team. We're only going to get better."
That could very well be the case as Montesano will return 12 of its 15 state participants next season, losing only seniors Aaron Lano, Agustin Arreguin and Brent Hollatz, who finished fifth in the 182-pound state tournament.
The Bulldogs also received a fifth place from sophomore Jacob Salstrom (106 pounds), a fifth from freshman Cole Ekerson (120) and an eighth from junior Cooper Johansson (126).
Granger won the overall team title in the 1A classification, finishing with 178 points. Zillah was second with 148.5 points and Montesano was third with 98.5.
It marks the seventh consecutive year the Bulldogs have placed among the top 10 at the 1A state tournament. This year's finish equals the 2015 squad's third-place finish. Montesano also placed eighth last year, 10th in 2018, fifth in 2017, fourth in 2016 and ninth in 2014.
In addition to their five state placers, the Bulldogs will also return 2020 state participants in sophomore Konnor Odekirk (113), junior Lucas Salstrom (138), sophomore Isaac Pierce (152), junior Brandon Kroeger (160), sophomore Isaiah Pierce (160), freshman Mateo Sanchez (182) and sophomore Stephen Radamacher (220) next season.
Koonrad made quick work of his first-round opponent, pinning Connell junior Frans Hokanson in 35 second, before losing to Ben Vanderwel of Granite Falls in the quarterfinals.
Koonrad was absolutely dominating once he hit the consolation bracket, winning four consecutive matches, all by pins, with none of the four matches exceeding 93 seconds. He ended his sophomore season by pinning South Whidbey's Dylan Davis in 48 seconds to secure third place.
"This year, I feel coming in I was much better prepared. As a freshman, I only had wrestled a year before that. It was just my second year wrestling," Koonrad said. "Towards the middle of last season, I didn't even know what a half-nelson was, and I ended up placing seventh in state, which was pretty amazing. This year's been pretty hectic, but I feel good about where I'm headed."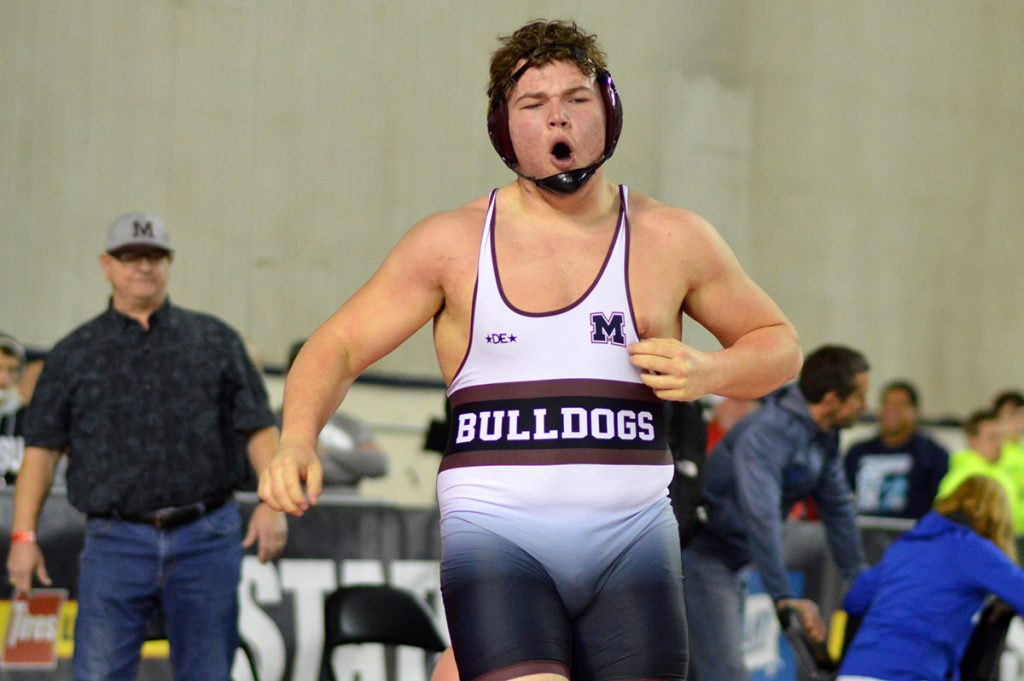 Ty Ekerson joined Koonrad as a two-time state placer after pinning Granger's Ricky Cisneros in the placing round (1:09). The junior advanced to the semifinals, losing to Colville's Takoda Morrison, 3-2.
After losing his first-round match-up, Hollatz won three straight loser-out matches and defeated Connell's Jesus Ramos, 5-2, to secure fifth place at 182.
Cole Ekerson joined his brother, Ty Ekeron, as a state semifinalist after beating Zillah's Madden Garcia, 6-2, in the quarterfinals. His bid at a state title, however, came to an end following a 13-2 loss to eventual champion Nathan Gregory of Deer Park in the semifinals.
Jacob Salstrom defeated Connell's Jordan Mendez, 9-0, to place fifth at 106.
Aberdeen's Liam Heikkla ended his sophomore campaign by placing sixth in the 195-pound division at the 2A state tournament.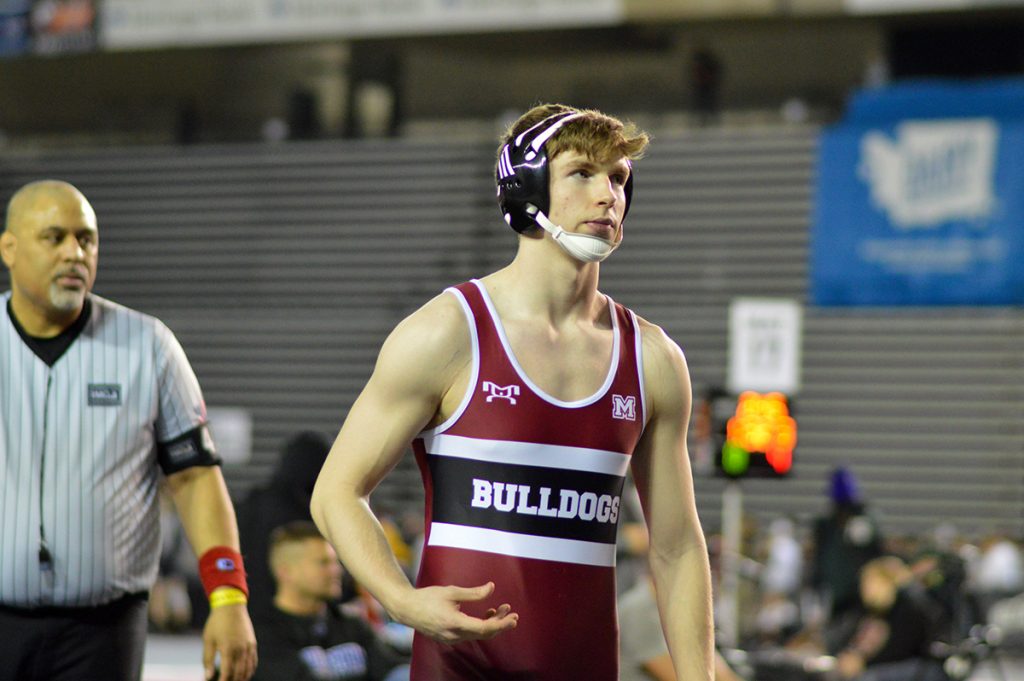 Heikkla advanced to the semifinals by pinning Olympic's Alva Fauna (1:51) in the first round and defeating Othello's Josue Solorio, 3-2, in an ultimate tiebreaker in the quarterfinals. He would lose to eventual state champion Mac Laird of Ephrata in the semifinals before falling to Tumwater senior Tyler Woods in the placing round.
The Bobcats' girls wrestling team had three state participants in Lily Herr (130), Katie Gakin (170) and Justice Valenzuela (235).
The Hoquiam boys' team had 1A state participants in Xavier Garcia (126), Malaki Eaton (145), Thomas Goulet (195) and Noah Sudderth (220), while Trenton Alderman (160) was Elma's lone state representative.
North Beach sent five wrestlers to the 1B/2B state tournament with junior Gavin Sell placing fifth in the 106-pound division. Sell defeated Rainier's Jayson Ducey by technical fall, 17-1, in the placing round.
The Hyaks also had state participants in Zariah DeBiaso (120), Dominik Jerome (132), Westin Fruh (170) and Johnathan Jerome (220), while Harley Figueroa (152) and Dylan Hollingsworth (170) were state wrestlers in the 1B/2B tournament for Ocosta.