In my family, St. Patrick's Day is a family day, with a big meal, plenty of Irish soda bread and tea, and lots of Celtic music. However you celebrate it, St. Patrick's Day is the perfect time of year to show your Irish pride. If you are looking to head out and celebrate the day in your finest greenery, there are some fun things to do for St. Patrick's Day in Grays Harbor. Just be sure to leave a little for the leprechauns, they appreciate it!
St. Patrick's Day in Ocean Shores and Hoquiam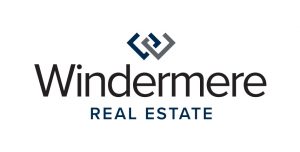 St. Patrick's Day in Ocean Shores and Hoquiam is definitely a shindig! With Galway Bay Irish Restaurant and Pub, 8th Street Ale House, Hoquiam Brewery and Ocean Beach Roasters working together to give you a week-long celebration that is not to be missed. Of course, you can eat your fill of Irish foods at Galway Bay any day of the week.
On March 13 at Galway Bay Irish Restaurant and Pub, listen to Oliver Mulholland live from 7:00 p.m. – 11:00 p.m. Oliver Mulholland is a balladeer from Derry, Ireland and is sure to get you in the Irish spirit. He will also perform on March 14 from 7:00 p.m. to 11:00 p.m. and March 15 from 12:00 p.m. – 2:00 p.m.
Also on Sunday, March 15, is the Ocean Shores St. Patrick's Day Parade. The parade starts at 11:00 a.m. at Galway Bay and all are invited to attend.
The fun really kicks off on St. Patrick's Day, Tuesday, March 17. Galway Bay has a full line of up live music starting at 1:00 p.m. and continuing through to 10:00 p.m. 8th Street Ale House will have music from 5:30 p.m. to 10:00 p.m. Hoquiam Brewing will have tunes from 4:00 p.m. – 8:00 p.m. Hear Bold Doherty, an Irish balladeer from Aberdeen; Curlews Call, a traditional Irish band from Olympia; Harmony Ridge, a trio of Irish balladeers and harmonizers; Hank Cramer, an Irish balladeer from Winthrop, Washington; and Paul McNeil, a bagpiper from the Seattle area.
In addition to music, Galway bay will have trivia from 5:30 p.m. – 6:30 p.m. and 8th Street Ale House will have trivia from 4:00 p.m. – 5:00 p.m.
Don't miss another chance to show off your greenery in the Hoquiam St. Patrick's Day Parade. It starts at 3:17 p.m. between the 8th Street Ale House and Hoquiam Brewing. This parade has several different distances and speeds – all worked out to involve the number 317!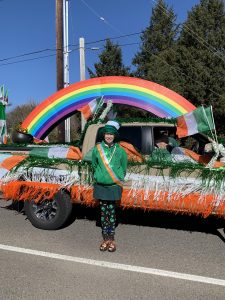 The party doesn't end on the 17th though. Head back to 8th Street Ale House on March 18 for more of Hank Cramer from 7:00 p.m. – 9:00 p.m. He will also be at the Galway Bay March 20-21 from 7:00 p.m. – 11:00 p.m. each night.
And on March 20, have your fill of Irish trivia at Hoquiam Brewing at 4:00 p.m. and again at 7:00 p.m.
St. Patrick's Day at Lake Quinault Lodge
Lake Quinault Lodge is serving an elegant St. Patrick's Day meal in the Roosevelt Room that is perfect for your family get together. Swap stories from the old country while enjoying a decadent meal. The will be serving Irish stew, with lamb, beef pearl  onions, carrots, celery, potatoes in a Guinness stout demi-glace; corned beef and cabbage; colcannon (mash potatoes with cabbage); Irish soda bread; and Bailey's Irish Cream cake. To make reservations, 360-288-2900.
St. Patrick's Day at Tokeland Hotel & Restaurant
Starting on Saturday March 14 and going through March 17, the Tokeland Hotel & Restaurant will have a special St Patrick's Day dinner plate with housemade corned beef brisket, sauteed cabbage, Steen's glazed carrots, Irish soda bread, colcannon, Irish coffee, chocolate toffee bread pudding with whiskey caramel sauce and Irish whiskeys. Seating is first come, first served. Parties of six or more may make reservations by calling 360-267-7006.
St. Patrick's Day in Seabrook
Seabrook celebrates St. Patrick's Day with the St. Paddy's Shenanigans Parade on March 14 at 3:00 p.m. The parade starts next to the Seabrook Cottage Rental sales offices at 4275 WA-109, Pacific Beach. Ian Colletti, bagpiper, will lead the parade. All are invited to don their finest green and join in the fun including adults, kids, dogs – whoever and whatever! Don't forget to adorn yourself with shamrocks!
Also in Seabrook, Buck Giles is once again holding is St. Fatty's Day Fat Tire Bike Race on March 14. A Fat Tire Bike Race that takes you from downtown Seabrook onto the beach for laps before returning to downtown Seabrook. Bring your Fat Tire Bike (or mountain bike, FYI the course is 60 percent sand) and come pit your skills against other Fat Bikers! This race follows a similar format to a cross-country mountain bike race. The start and finish are removed from the beach laps on the sand, with leaders determining the number of laps raced, restricted by the overall time limit. Here's the schedule of events:
9:00 a.m. – On-site Registration/Pre-registration Pickup located at Buck's Bikes
9:45 a.m. – Category 3 and U13 Start
10:45 a.m. –  Category 1 & 2 Start
12:15 a.m. – E-Fat Bike Start
1:30 p.m. – Awards in front of Buck's Bikes
The course starts and finishes on Market Street of Seabrook. You are sent out to the beach from the start where laps will be completed on a closed course before being sent back up to the finish with the goal finish time window kept in mind. You are not guaranteed laps. If you are passed by the leader, you will be shorted laps. This is a race over a sandy surface and tire widths greater than three inches will see the most success.
If you are arriving only for the race itself, parking will be directed to be South of Market Street in a graveled area. Please refrain from street side parking. Be dressed for the weather! It is the beach, wind and rain can definitely be prevalent.