Sure, the invention of something round like the wheel was significant to human evolution, but don't count out the donut as a small (round) step for mankind. Rolling into town almost a year ago, Ocean Shores Donuts is fast becoming a popular stop for locals and tourists who are on a mission to satisfy their craving for a sweet snack.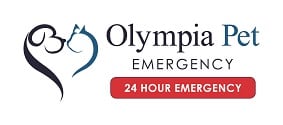 Located on Ocean Shores Boulevard across from two of the beach town's largest resort hotels, this little shop is tucked-away in a small strip mall and easy to miss if you are not carefully following your sense of smell. In fact it's so easy to miss, it prompted owner Robyn Holt to put up three neon "OPEN" signs to attract attention and steer people to her tasty treats.
As you enter the shop and make your way toward a display case filled with an impressive assortment of donuts, you realize there are few scents as delicious as fresh baked donuts. Along with the shop's best sellers, which include a Bavarian custard, a French cruller (which Robyn says tastes like you are eating a cloud), and an apple fritter smothered with apple pie filling, the display case also features classics like maple bars, jelly-filled rolls and old-fashioned cake donuts. And if that's not enough sugary delight, the shop also sells an assortment of donuts covered with sprinkles (known in the baking industry as Jimmies), along with a variety of irresistible donut toppings that fill the shop with eye-catching color. When asked why she features such a variety of donut choices, Robyn replies thoughtfully, "Everyone needs different kinds of donuts for different times of the day…or for different reasons".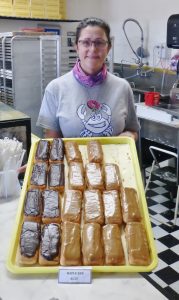 Robyn enjoys connecting with her community through each donut she bakes. Perhaps it's because baking takes her back to her childhood memories of hours spent in the kitchen cooking with her dad, who favored desserts. When she mentioned to her mother that she was opening a donut shop in Ocean Shores, she was surprised (and delighted) to discover that this was an unfulfilled dream her parents shared long ago. Today she is honored to realize their dream and bake what she describes as "happy-fun-food," with an added bonus of working side by side with her son and two other partners all committed to a positive customer experience. "I love to see people's excitement when they come in and see the variety of donuts featured in my display case," shares Robyn. "It's especially rewarding when they try a new donut flavor and love it!"
Her journey to opening a donut shop in Ocean Shores started over 30 years ago when she left southern California and moved up to Washington. Settling in the town of Auburn, it's no surprise Robyn's career path included working in a variety of restaurants and bakeries, along with a 10 year period where she worked as a caregiver. During that time, she visited the beach off and on and four years ago decided to make Ocean Shores her home. "I fell in love with Ocean Shores and call it a 'Little Mayberry' because all the people are friendly and you really get to know your neighbors," says Robyn. "I don't miss the larger city life where people are strangers and not connected to each other."
While donut shops are a staple of many people's morning routines, for those folks looking for a snack who are simply not donut fans (really?), the shop also offers a classic breakfast croissant, Danish pastries, and a variety of muffins that all pair well with some fresh brewed coffee or tea. And if you really want to take your support of Ocean Shores Donuts a step further, the shop sells a fun donut/beach themed t-shirt in a variety of sizes and colors.
As new customers discover the shop, they are pleased to learn there is no donut minimum. You can purchase one, a dozen, or as many donuts you require for your meeting or occasion. Regular customers learn to share flavor ideas with Robyn, which she works to incorporate into her menu, like a recent suggestion for a key-lime pie flavored donut. And future customers learn (sometimes the hard way), that whether you are a traditional cake donut fan, a jelly-stuffed aficionado, or like your maple bar with bacon, you better get to Ocean Shores Donuts early, because once when they sell out…they close the shop for the day.
You can follow them on the Ocean Shores Facebook page or visit the shop, where the smell of donuts is sure to make you hungry if you are not already!
Ocean Shores Donuts
676 Ocean Shores Boulevard, Suite #2, Ocean Shores
Thursday-Monday: 7 a.m. – 5 p.m. or until donuts sell out
360.289.2133