Yes, it's true our weather in February can be, well, wet, but Harborites don't let a little rain stop us from enjoying the beauty of the area! Whether you are planning on popping that all important question, celebrating a milestone anniversary, or going on the first of many dates, you want it to be special. A good date night leaves a lasting impression, and luckily for you, there are plenty of things to do for Valentine's Day in Grays Harbor.
Have a Tea

If your special someone loves a nice tea, treat them to something they will never forget, a tea prepared by you! Locally-owned Fancy Accent Tea Company can help you pick out the perfect teas. They have something for everyone, even Alice & Wonderland, Pokemon, Lord of the Rings, Dr. Who and Harry Potter fans! Then, pick up the sweet treats to go with it from Orange You Sweet Bakery in Raymond. Have a custom cake or cupcakes made, or choose a variety of cookies, fudge and other amazing sweets. Don't want to cook a main course? If making high tea tarts and meat pies scares you, no fret. You can order a shepherd's pie and some small bites from Galway Bay Irish Restaurant & Pub.
Set up your tea any where you like! At home, on the beach, in the forest, regardless of where you have it, it's sure to be a fun evening!
Try Skimboarding
Sometimes the best dates are when you and your partner can laugh at and with each other as you struggle to learn a new skill. A perfect date night for Valentine's Day in Grays Harbor is learning to skimboard at Buck's Bikes! They have their own skimboard pool that makes it easy to get the hang of the sport. You don't even have to own your own board! It costs just $10 a person to use the pool, including the board rental, making it a relatively inexpensive date night. Buck also offers Skimboard lessons in Pacific Beach, both in the pool and on the beach if you really want to learn more about the sport.
Have a Hike and Dinner at the Quinault Lodge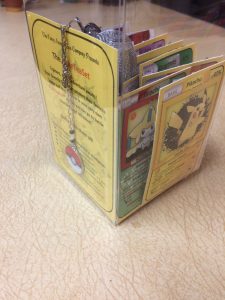 Even in the winter the Quinault Forest is stunning! There is not better date night than hiking through the rain forest and then returning for a fine meal. Some of the favorite hiking spots include the Maple Glade Trail on North Shore Road or the Quinault Rain Forest Nature Trail system near the lodge itself. Love unique bridges? You may want to try the Grave Creek to Pony Bridge Trail, where the short, five-mile roundtrip route rewards you with the scenic Pony Bridge, a perfect place to snap a couple selfie for Valentine's Day.
Once back at the Lodge, have dinner in the Roosevelt Room. Steeped in history, President Franklin D. Roosevelt visited the Lodge and ate a meal here. Dinner is served from 4:30 p.m. to 8 p.m. Reservations are not required, but strongly recommended for dinner. Call 360.288.2900 to make a date.
Getaway with a Staycation in Seabrook
Seabrook is a cute seaside town that makes a perfect Valentine's Day getaway. Take Monday off and have a long weekend with your significant other. Seabrook offers many rentals choices, so all you have to do is choose the one that speaks to you! Just book early, as they do fill up!
Once you have chosen where to stay, it's time to plan what to do! From walks on the beach to spending time browsing the local shops, there is plenty to do. Maybe you want to take a lesson from Buck's Bikes: he offers skimboarding, surfing, paddleboarding and bike lessons! Or just rent some equipment from him to play on the sand or dirt. Stores like SeaWorthy Home and the Salty Dog for pet lovers are must stop places to explore.
When you are hungry, you can buy groceries and take to your rental to dine in, or try one of the many great restaurants in Seabrook, including Frontager's Pizza Company, Rising Tide Tavern, Koko's Restaurant and Tequila Bar and The Stowaway Wine Bar.
Visit the Westport Winery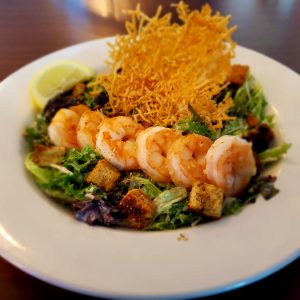 If you are looking for a great day trip for your Valentine's Day in Grays Harbor, look no further than the Westport Winery. They have so much to see and do, you can easily spend half a day or more there. First, check out the gardens full of artwork. Spend time taking selfies by the beautiful mermaid, that points you to the International Mermaid Museum just a few steps away from the Winery! You'll definitely want to visit this new museum, full of fun lore and cool exhibits.
After exploring the gardens and museum, head to the Winery! There, have a wine tasting or spirit tasting—courtesy of sister company Ocean's Daughter Distillery—then talk over your fun day while enjoying a meal at the Sea Glass Grill. They will have special menu items for Valentine's Day and red roses for guests. Reservations are strongly recommended. Call 360.648.2224 to plan your Valentine's Day date!