Are you ready for pumpkin spice and everything fall? The days are getting shorter and summer may be ending, but there are tons of fun fall activities and events to keep you in a good mood – even if you do have to get those sweatshirts out of storage. Here are the 2022 fall events and activities in Grays Harbor County.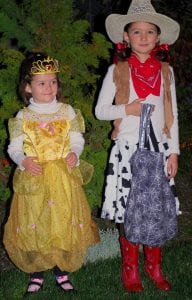 25th Annual 30 Miles of Junque
September 16
Love to go junking? This event is for you! Spend a lovely fall day traveling down the coast and antiquing, junking and garage saling to your heart's content! There will be more than 25 locations from Tokeland to Ocosta. Maps will be available a week before the events at the Westport Chamber of Commerce website.
Whale of a Quilt Show
September 16-18
Ocean Shores Convention Center
Do you love a good quilt? Then the Whale of a Quilt Show in Ocean Shores is the fall event you don't want to miss. See dozens of finely crafted quilts, or enter your own to be judged. Then check out all the vendors with demonstrations and quilted items for sale. Check out the Ocean Shores, WA website for more information.
Lake Sylvia Fall Festival
September 18
Lake Sylvia State Park
1812 N Lake Sylvia, Montesano
The Lake Sylvia Fall Festival is happening September 18 in Montesano for 2022. There will be trail races for riders of all ages in the morning. Then, check out the artists market, live music, children's games and entertainment, and more. Buck's Bikes will be there with rentals if you don't have your own bicycle. And of course, when it's time to refuel, they will have plenty of tasty treats to eat. For more information, visit the Lake Sylvia Fall Festival Facebook page.
Reach The Beach
Lacey to Westport
If you love cycling for a good cause, sign up for the Reach The Beach bike ride on September 24. This bicycle ride features options of 25 miles to the full 100 miles and even a family-friendly 3-mile loop. Proceeds benefit the American Lung Association. Check out the American Lung Association website to sign up.
Bigfoot Brewfest
October 1
Growler's Alley, Seabrook
The Bigfoot Brewfest is happening again in Seabrook! Head there October 1 to sample what local area distilleries, breweries and cideries have to offer! It will definitely be hard cider season by then and you won't want to miss what the locals have pressed! There will also be food from vendors and live music. For more Information visit the Seabrook website.
29

th 

Annual Cranberry Harvest Festival
October 8
Grayland Community Hall
2071 Cranberry Road, Grayland
Crazy about cranberries? It's not fall without the Cranberry Harvest Festival in Grayland! This fun fall event is full of everything you love about cranberries, plus a bit more! Learn about harvesting by taking a bog tour, test your skills in the cranberry cook off, join the bog run and watch a parade – what could be more fun? Add in tasty food and you've got one heck of a weekend. For more information, visit the Westport Chamber of Commerce website.
19th Annual Celtic Music Feis
October 18-23
Ocean Shores
If you love Irish music, you do not want to miss this festival! Six days of Irish bands, choirs and dancers await you at this fall event in Grays Harbor. More than 25 groups are already signed up, from all over the Pacific Northwest and as far way as Ireland! There are VIP packages available that include a full week of musical fun. Learn more and purchase tickets at the Celtic Music Feis website.
Halloweekend
October 28- 30
Seabrook
Head to Seabrook for a weekend of spooky fun! This fall event is all about Halloween in Seabrook, and it's great for the whole family. There will be a hay maze, trick-or-treating, and a pumpkin patch if you haven't found that perfect gourd yet. On October 29, bring your carved pumpkin and join in the Pumpkin Promenade display – you just might win a Seabrook swag bag! For more Information visit the Seabrook website.