By Lisa Shell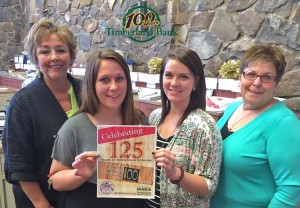 Dr. Seuss says, "Don't cry because it's over; smile because it happened."
When Karin Fry started her Timberland Bank career as a bank teller, it was 1982. She was responsible for stamping passbooks and making manual notes in ledgers. Now, more than three decades later, Karin is departing from a career that she has loved.
I was lucky enough to catch Karin in her office this week. She kindly answered a few questions, starting with her description of her Hoquiam roots.
When Karin starts talking about her family, she will look you in the eyes and smile. "Satlow is my maiden name," Karin says. "My mother was from Aberdeen, and she was May Queen at Aberdeen High School. My father was a Hoquiam High School football player. My father was five years older than my mother. They fell in love and got married. We lived in Hoquiam. So come Thanksgiving, we watched the big football game."
Karin continues, sharing stories about her family's heritage. "My dad's family came over from South Africa. My grandfather was quartermaster and came over on an upscale freighter. My grandfather had a brother here, and his brother wanted him to stay. So my grandfather, Sam Satlow, became a commercial fisherman. He fished Alaska and California. My grandfather was Croatian and my grandmother was Dutch."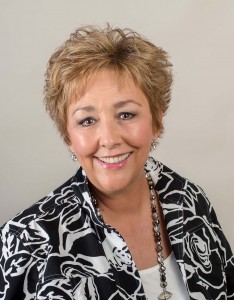 "I came to work (at Timberland Bank) so my husband could go back to school to get his master's degree in education," continues Karin. "I said that I would go back to work until he got his degree – that was 33 years ago." Karin's husband, Jay, started as a teacher and later became Principal at Hoquiam Middle School.
Five years after joining Timberland Bank, Karin was promoted to head teller. Later, she became a savings officer and a key player in the growth of retail banking for Timberland.
Denise Burke, Timberland's VP of Marketing and one of Karin's coworkers, shares, "Karin has managed through the changes from ledgers to passbooks, to multiple computer conversions and the transition to electronic transactions and digital records. She has been an important part of helping Timberland grow from five branches to 22 branches."
Donda Sorensen, who has worked with Karin for over 25 years, says, "I will miss her contagious laugh. Karin is the best friend and best boss I've ever had."
I ask Karin about the challenges and changes that she has seen in the industry over the past 33 years.
Karin thinks for a moment, and then replies, "We went through two or three computer system conversions while I was here. Even though it was very complicated and we worked long hours, we survived. It was fun, and we were tired, so we got kind of silly and we cried because it was hard solving problems. Those were huge hurdles that we had to get through, and we did it!"
I finish my interview by asking for Karin's advice to individuals interested in a career in banking.
"Have high expectations, integrity, honesty and a great work ethic," Karin says in reference to working for Timberland Bank and what it takes to be successful. "And I would think you'd want to work for an employer that has those high standards."
As I start to leave, one of Karin's coworkers has to say goodbye. She is heading out on vacation and will miss Karin's last day. Teary eyed, she says "We've been together at Timberland for about 34 years. It's been an honor and privilege. I am proud to know her."
Janet Deegan adds, "None of us want to say goodbye."
What's next for Karin? She and her husband recently purchased a home at Lost Lake, and she looks forward to enjoying the quiet, peaceful life, with family and friends coming to the lake for a visit.
Karin says, "We have a great family. We love being together."
Join Karin Fry and her friends for a retirement reception on Friday, September 25 between 1:00 p.m. – 3:00 p.m. at the Hoquiam branch of Timberland Bank.