The Windermere Real Estate office in Aberdeen has become a well-known and trusted provider of real estate services since it first opened in 1991. At Windermere, people can find just the right agent for their property needs with long-time brokers who bring unique skills and experiences to the table.
Pat Oleachea, Managing Broker
Pat Oleachea has been with Windermere for the last 28 years. She has developed a reputation for building strong relationships with her clients and the community. Oleachea maintains a high level of attention to detail and transparency and has never regretted switching from a career in financial services to real estate. "I love what I do," Oleachea says. "It's a great profession, it really is."
One of the most important things she has learned is to truly listen to clients and provide direct and honest opinions. In her years working at Windermere, she has seen everything from changes in agency laws to market downturns. One of the best parts of her job is helping people through what is often a stressful time in their life and successfully guiding them through the sale or purchase process.
Along with helping clients best represent their property or offers, Oleachea uses quality, professional photography for her listings and makes sure everything is just right before posting a listing. "It's an old adage, but it's so true," Oleachea says. "'You never have a second chance to make a good first impression.'"
Mike O'Connor, Broker/Realtor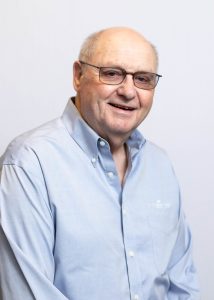 Mike O'Connor has been a broker at Windermere for 21 years, with a background in construction work and business before switching to real estate. At 74-years-old, O'Connor is a seasoned broker with expertise in a wide span of areas, from residential services to commercial leases and helping people through the process of setting up owner contracts within Grays Harbor.
What O'Connor enjoys most about his work is the residential clients where he is able to help others and learn their stories. "There have been lots of times when I was actually able to help young people buy their first home and to me, that's really cool," O'Connor says. "It's great. Everybody is so happy when it finally happens. We always manage to have a good time, to get through it."
Over the years, O'Connor witnessed a huge shift in technology to today, where electronics have become key tools in real estate from instantaneous listing updates to clients being able to sign legal documents over the internet. Mike realizes that for most of his clients, buying or selling property is one of the largest investments they will ever make. Mike always has the utmost respect when handling his client's transaction.
He is excited about the strong market trends over the last couple of years, with most homes receiving multiple offers. He is also excited about the increase in people coming from out of the area to purchase homes in our beautiful county.
Joy Beard-Eggert, Broker/Realtor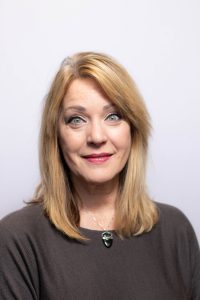 Joy Beard-Eggert has been a broker with Windermere for the last 17 years. With a love for homes and interior design, a real estate career was a perfect fit.
Though Beard-Eggert was once a very shy person, she has grown to love the people aspect of her job as much as anything else. "One of the best things about the job, to me, is the people," Beard-Eggert says. "Since I've overcome my shyness, it's like they're my best friends. And as I get older, I love that I know so many people and that I can do this until I can't walk anymore. And I plan to, I just love doing it."
Beard-Eggert offers free staging for her clients and has learned to master what makes a house feel like a home. Being in real estate for almost two decades, she has seen the ins and outs of countless properties, and knows that Grays Harbor has an abundance of amazing homes for every type of buyer.
Technology has helped her expedite the real estate process for her clients. Having everything available online or done electronically makes tasks easier for agents and clients.
David Dagnen, Broker
David Dagnen has been with Windermere for the last 15 years, emphasizing his real estate services in land, timber, farms and rural residential properties. Dagnen grew up locally on a farm and his father was a contract logger, so his interest in land and timber began from a young age. It also means he is very knowledgeable about these types of properties, including having an education as a land use planner. He passes on his perspectives and information to his clients, helping them make more informed decisions.
Working in his real estate niche, he plans to continue expanding his customer base, where he gets to work with everyone from people seeking homes to corporate timber companies. One of the most important things that Dagnen has focused on over the years is customer service, enjoying the diversity in his line of work along the way.
"Even though real estate is about properties and homes, it really boils down to general problem solving and that's what makes the business interesting," Dagnen says. "There's no two transactions ever alike."
The diverse team at the Aberdeen Windermere can handle any type of real estate transaction you may be working on. Whether you are looking for your first home, an investment property, a place to retire or a new business venture, they can help you achieve your goals. For more information on Windermere or to contact these brokers, visit the Aberdeen Windermere Real Estate website or call 360-533-6464.
Sponsored