Real learning doesn't always come from a textbook. It requires teamwork, dedication, guidance and follow-through. This is especially true as our children grow up and face complex issues with lifelong ramifications. In Grays Harbor, the school district's True North program works to keep kids Harbor Strong when dealing with violence, substance abuse and mental health challenges.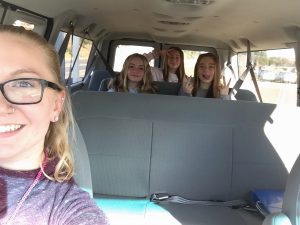 True North provides prevention, intervention, treatment, and recovery support with a goal that "helps students make the connection between risky behavior and negative outcomes." Similarly, Harbor Strong has a mission to "prevent and reduce substance abuse and related problems to youth, adults and families by providing leadership, education and community partnerships promoting a healthy, positive lifestyle."
True North's Health Care Authority-funded prevention and intervention programming helps more than 70,000 students within 44 regional and tribal schools, says Erin Wick, senior director of Behavioral Health and Integrated Student Supports. In 2019 alone, nearly 250 Grays Harbor area clients worked with team members on assessment and treatment, says Mykayla Yankey, student assistance professional at Miller Junior High.
At Miller Junior High, nearly 700 students have been involved in some way, says Yankey, whether seeking help, making presentations, working together in small groups or creating educational videos. With more than two decades of partnership, tireless involvement is key.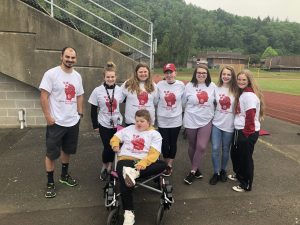 "To do prevention within the school district gives kids access to an adult who'll meet them where they're at," says Izzy Chavez, student support specialist at Hoquiam Middle and Senior High. "It gives students access to a support person within the school."
Even now, with the disjointed end to the 2020 school year and summer break officially underway, teams are still actively serving kids. Whether students refer themselves for help and guidance, or families reach out on their behalf, the intake line is open and can provide information about available services, funding, insurance options and more.
The main goal of this partnership is simple. Staff and advocates want kids to know that they can talk to whoever they need, get the help they need, and that there's no wrong door. They also teach parents what clues to watch for and how to best advocate for their children's health and well-being.
Services are available all summer long and information can be found at summer lunch program sites. There are tele-health programs for socially-distanced phone chats and all district schools are working with team members to adapt services for the fall.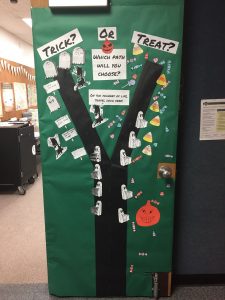 But in-person services are also available and—to date—many kids still want to talk face-to-face. Students voluntarily make contact for help or guidance and this vital access reduces the stigma and encourages them to ask for help early and often.
Want to learn more about young adult mental health and substance abuse issues in our state? The Healthy Youth Survey collects and analyzes trends in mental health and substance abuse via collaboration between OSPI, the Department of Health, the Health Care Authority – Division of Behavioral Health and Recovery and Washington State Liquor and Cannabis Board. They track and disperse information used by agencies and individuals statewide.
Growing up means learning how to learn. And facing potential substance abuse or mental health issues head-on armed with knowledge, compassionate guidance and experienced mentors is crucial. The U.S. Substance Abuse and Mental Health Services Administration (SAMHSA) reports that "Prevention activities work to educate and support individuals and communities to prevent the use and misuse of drugs and the development of substance use disorders. Substance use and mental disorders can make daily activities difficult and impair a person's ability to work, interact with family and fulfill other major life functions. Mental and substance use disorders are among the top conditions that cause disability in the United States. Preventing mental and/or substance use disorders or co-occurring disorders and related problems is critical to behavioral and physical health."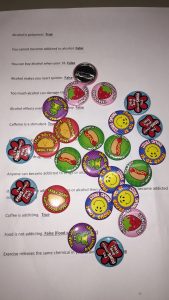 If you or someone you love is struggling, don't wait. Reach out now. Call the intake line at 360-464-6867, the Aberdeen True North office at 360-533-9749, or email tnservices@esd113.org. But if you just want to learn more, follow the Harbor Strong Coalition on Facebook or read about True North's mission, services, and goals on the True North website.
The CDC explains that there are "factors that help buffer youth from a variety of risky behaviors, including substance use. These are known as protective factors. Some protective factors for high risk substance use include: Parent or family engagement, family support…[and] school connectedness." Thanks to Harbor Strong and True North, our kids can learn and grow knowing they've got compassionate, caring advocates on their side 24/7.
Sponsored