Learning to read is a key factor to succeeding in school. According to United Way of Grays Harbor, only 37% of children in Grays Harbor and Pacific counties start school ready to succeed. With a mission to move families from poverty to prosperity, United Way knew they had to help children succeed in school. Partnering with Dolly Parton's Imagination Library was a match made in book heaven.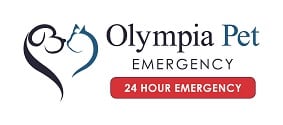 "We move beyond the surface issues of poverty and attack it at the root," shares Kelley McDonald, United Way of Grays Harbor executive director. "Early literacy and reading are the foundation to a successful path in school, which creates pathways of possibility.  We feel this program will help reduce the vicious cycle of poverty that so often occurs in Grays Harbor and Pacific counties."
Dolly Parton grew up in poverty, with an illiterate father. She created the Imagination Library to provide free books to young children to help encourage literacy at that all important early stage of learning. On her site, Parton says: "Inspiring kids to love to read became my mission. In the beginning, my hope was simply to inspire the children in my home county but here we are today with a worldwide program that gives a book a month to well over 1 million children."
Here in Grays and Pacific counties, the Imagination Library has been live just over a week, with 4,800 children that are eligible for the program. The program fits in well with one of United Way's initiatives, ReadGH.  ReadGH targets reading ability in children under nine years old, by ensuring these children reach critical milestones. "This initiative has two goals," explains McDonald. "One is to help children enter school ready to succeed. The second goal is to ensure children are academically prepared for secondary education, more specifically, prepared for the critical transition point between 3rd and 4th grade. See, up to 3rd grade children are learning to read. In 4th grade, they are reading to learn. How can they read to learn if they haven't learned to read proficiently?  Right now, 40% of children are reading proficiently when they enter 4th grade.  When youth struggle at this critical point, it opens the door for future struggles throughout school."
Reading is about more than words on a page. "There are so many skills children learn from reading at home," McDonald continues. "Early reading expands vocabulary, improves attention span, promotes higher level of concentration, improved fluency (conversation), an increase in general knowledge, even writing skills to name a few! Plus, it helps tremendously with brain development. Reading is like exercise for the brain!"
Having access to a new free book a month keeps children, regardless of their income level, excited about reading. It's a monthly gift just for them. "Ellie is so excited when she gets her book in the mail," says Katrina, local mother of two girls. "She just can't wait, and has started going with me to the mailbox every day in hopes that her book is in. This has been great for our family, and something we all look forward to each month."
The program can also help parents, who may be busy or just not sure how to read to their children. "When I was an early parent, I did not have the 'know how' to develop good reading skills with my child," says Katrina. "I did not grow up that way. I hadn't had a designated time to read while at home as a child, I didn't get exposed to those kind of reading habits. So how do I develop those with my child? How do you learn something that you've never been taught? Well, this program will assist with that. Even if the first time you read with your child is the one time they get that first book in the mail. This will help foster those reading lessons between parents and children. Reading a new book once a month, is better than reading no books while at home. And when this becomes something fun for the child, they will ask to read that book again with their parent."
How to Qualify for the Imagination Library
Qualifying is easy! If you live in Grays Harbor or Pacific counites and your child (or children) is under five years old, they receive a new book each month up to their fifth birthday, for free! Multiple children can be enrolled in one household and income does not matter. Enroll online on the United Way of Grays Harbor website.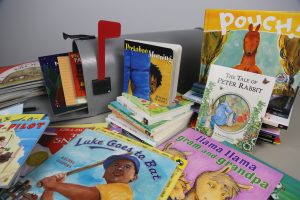 Want to help children in your area get books? You can sponsor a child for just $25 a year! "That's less than one latte a month," says McDonald. "We have about 4,800 children that are eligible for this program and we don't want to turn anyone away. Thankfully, Lucky Eagle Casino and Rayonier have signed on as Champions, contributing over $7,500! This incredible generosity combined with the amazing gifts coming in from several individuals, will build this library in our community!"
To sponsor a child, just click the designation "Sponsor a Child" when donating on the United Way of Grays Harbor website.
Their goal is to raise that 37% so that more children in Grays and Pacific counites are successful in school, opening up more opportunities for their future. You can help by enrolling your child, or making a donation to sponsor a child in our community. "Together, we raise our hands and say yes!" finishes McDonald. "yes, we will give the gift or reading to our youngest community members, and yes, we are the game changers!"