Walking into Smile Right Orthodontics in Aberdeen, the office is clean and welcoming and dotted with activities for children as they wait for their appointment. Dr. Alex Solis has every reason to be proud of this new office. Yet what struck me was not the comfortable atmosphere but the attitude Dr. Solis and his staff have toward their patients.
Originally from the East Coast, Solis met his wife, Dr. M'Lissa Rajcich, while studying at the University of Illinois. Originally from Aberdeen, it was Rajcich who suggested starting a business in her hometown. It wasn't their first thought – the couple had plans to settle down in California. The world was open to them but after some consideration, they chose to return to Aberdeen. Solis says, "It's the hometown feel…it's the hometown people and the tight-knit community. Everything about it is very appealing to us. When we downsize, this is where we will stay. This is home base."
For now, Solis and his family live between Aberdeen and their other office in Puyallup. With three children and two businesses, Solis doesn't have much in the way of extra time. But giving back to the Grays Harbor community is something he considers essential. With donations to multiple Little Leagues in Grays Harbor, contributions to the 7th Street Theater, and participation in the YMCA of Grays Harbor Strong Kids Campaign, Solis finds many ways to give back to his patients.
"I love helping teams buy their equipment…I love sponsoring teams so they can go on trips," he explains.  "They have served me well and I want to give back. I get a lot of interaction with the kids in the Harbor and it's fun to see them grow."
"I try to get involved as much as I can in their lives…I'm a small part, but I get to see how these things benefit them," adds Solis with a smile. Whether that's helping a shy child gain confidence through straighter teeth or making sure a Little League team has what they need to succeed, Solis does his best to make a difference in the lives of his patients and the community.
A part of his motivation to give comes from Rajcich, whose life has been greatly impacted by the YMCA of Grays Harbor. Solis explains, "My wife and her entire family benefited from the Y's programs as a kid, including swimming, sports activities, camps – that's why we donate and sponsor a kid to go to camp every year.  We believe every child deserves a chance to try new activities, to form social bonds with others, to learn outside the classroom, to gain skills needed for everyday life."
The YMCA of Grays Harbor acknowledges how important every contributor is to the Strong Kids annual campaign. According to Executive Director Kurtis Dawson, "It is supporters like Dr. Solis that enable organizations like the Y to have greater impact in the community.  He is a perfect example of what it means to give back and help others."
Dr. Solis and Dr. Rajcich have remained committed to Grays Harbor with their orthodontics practice. Another focus for Smile Right Orthodontics is job shadowing. For students interested in the orthodontics as a career, Solis opens up his office for them to explore and learn. Solis expressed that, "We often do job shadowing here at the office, and beginning next year, we plan on establishing a yearly Smile Right Orthodontics scholarship to be awarded to two individuals who are interested in the health field.  My profession has given us so much, we want to help and promote it to others as well."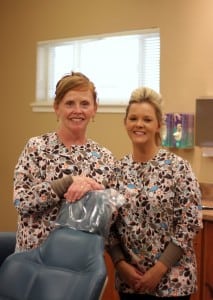 Dr. Solis and Dr. Rajcich are such awesome examples of people who are passionate about their home. Smile Right Orthodontics is an example of a Grays Harbor business dedicating financial support impactful non-profit organizations, touching lives.
At Smile Right Orthodontics, it is truly about more than helping kids and adults get their best smile, it's about making them feel welcome and valued and then contributing to their future.
Smile Right Orthodontics
321 West First Street
Aberdeen, WA 98520
360-533-1380