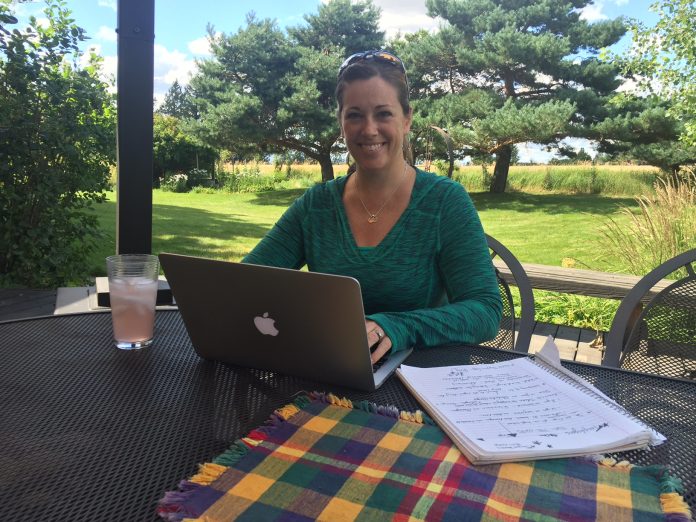 Marketing efforts are the cornerstone of every business, and yet in a world filled with information and ads around every corner, consumers have never been blinder to traditional forms of marketing.
Content marketing is a way to reverse that trend.
While consumers may mute the television or change the radio station during commercials, or close a pop-up ad online without even thinking about it, content marketing is different — it is a unique form of marketing that benefits not only the business, but also the consumer. Consumers not only tend to read content marketing pieces, they often enjoy them, at least when it's done right.
Content marketing revolves around content — articles written about a business, person, event or place that offers something relevant and interesting to the reader. In the case of GraysHarborTalk and its sister properties, these articles focus on positive stories in the community. We believe commerce is an integral part of any community and we aim to become part of the word-of-mouth network that helps promote our amazing local businesses.
When a business works with us, we pair the business with one of our writers, all of which live, work and play in the same communities they write about. The writer then works closely with the business to craft a story to share that business' services or news with our readers. Want to share an overview of what you're all about? Or a piece about a specific service you offer or an upcoming event? Or highlight a story about someone who used your service? Content marketing is the perfect avenue for all of these. Stories are completely customized to what you'd like to share.
This article about the birthing center at Grays Harbor Community Hospital is a wonderful example of content marketing.  Instead of pushing a traditional promotional piece imploring soon-to-be-parents to choose GHCH, we instead focused on the people that work in the birthing center.  What do they love about their job?  Why do they choose to work at the hospital?  What makes this place unique for new parents?  Check out the ticker at the bottom of the article.  More than 470 people had engaged with this piece of content via social media.
Our writers understand what's important to their communities, and when they write about a local business, that local expertise helps them further connect a story to the community, whether they're writing about a farmers market, a funeral home, bus service or a local service provider, like a chiropractor, dentist or insurance agent.
The result is an article that helps to promote the business, but also to educate local readers about great things to do, services or people in the community around them.
Another example to illustrate the point is this story about accounting firm, Barene DenAdel.  The article talks about the team's mission to help business owners avoid headaches.  While Erin DenAdel highlights some of their specific service offerings in the story, she talks more about what sets the firm apart from the competition.
Once a story is complete, that's where content marketing really shines. We publish the content to our Community Social Network, and then share it with our social media subscribers. Content will reach hundreds to thousands of local readers through these efforts alone. But after that, content stays on GraysHarborTalk forever. Customers access the static link and use the story repeatedly for social media, email campaigns or other outreach.
Readers also continually will find the story through search or social media shares, allowing the stories to live on long after they're published, too.
GraysHarborTalk is a digital media company sharing positive stories about people, places, and businesses in Grays Harbor County. GraysHarborTalk offers content marketing and online options across our Community Social Network to advertise in Aberdeen, Hoquiam, Montesano, the ocean beaches, and beyond. Advertise with GraysHarborTalk to reach your target market, grow your brand, and measure results.