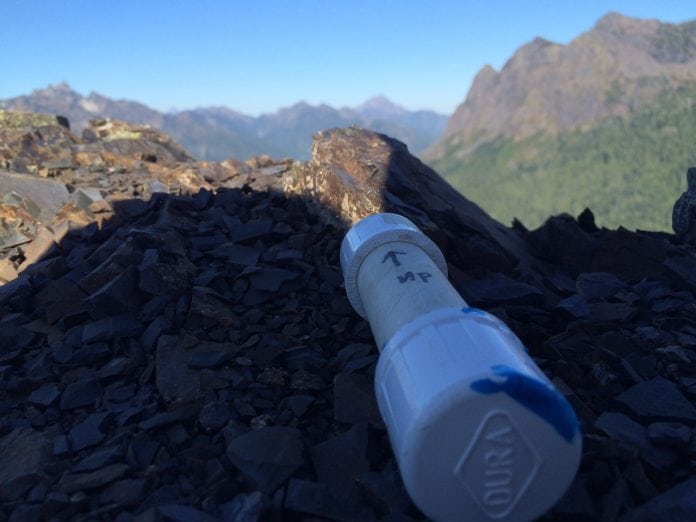 Within 30 miles of Aberdeen, nearly 500 hidden treasures, known as geocaches, await those who have the skill, desire and wherewithal to find them. Hidden in plain sight or tucked away under a log in remote corners, modern day treasure hunters have a lifetime of discoveries all around Grays Harbor.

Hundreds of dedicated, modern-day adventurers use GPS, a compass and their sense of adventure to locate hidden geocaches all around the world. Locally, geocaching is continuing its upward climb in popularity, providing a structured activity that is fun for all ages. Combining technology with nature, geocaching might just be the perfect way to start getting your family excited about heading outdoors.
For those new to this activity, geocaching is basically an outdoor treasure hunt. Using cell phone apps and/or GPS, you can locate hidden "caches." The caches are typically containers located within a specific location, found only by compass directions, secret codes and GPS coordinates. Containing a log book and sometimes a trinket to take, geocachers sign their name, claim their "treasure" and move along to the next spot. It is important to note that when geocachers take an item from a cache, it is the activity's etiquette to leave a new item that is of similar value so be sure to bring along some treasures of your own to leave behind.
What makes geocaching unique is that the entire experience and your own satisfaction with the activity is self-determined. For some, the idea of searching for a small trinket of little to no real value seems like a waste of time. For others, the connection to a community of seekers along with the adventures and problem solving needed to find geocaches make it an addicting and rewarding way to spend the day. It is also a fantastic way to encourage healthy uses of technology, including both old school (compass) and new school (GPS) orienteering.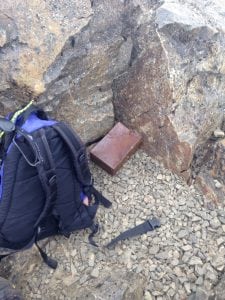 "Technology most often competes with nature for our time and attention," Daniel Spencer, a biologist with the U.S. Department of Fish and Wildlife in Lacey told GraysHarborTalk. "Geocaching is unique in that it is a great way to get our tech savvy population outdoors and connected with nature."
Getting started with geocaching is as easy as signing up for a free account on geocaching.com. While it isn't necessary, the website and community forums let you connect with people, find general locations of geocaches and have your questions answered by experienced users. Once you are a member, you can search for geocaches in your neighborhood or up to 30 miles from your desired location. The hints on the page for each geocache are minimal, often containing an encrypted message with additional clues. There is almost always a decryption key, as well as a quick link to translate the clue online.
While there are nearly 500 geocaches within 30 miles of Aberdeen, there are a few that make for a fun day's adventure, letting you see and experience gorgeous views of our natural wonderland. From the wonders of the Humptulips River to a cache hidden at the very tip of Damon Point on the Ocean Shores Peninsula, you'll be searching for caches and discovering amazing views.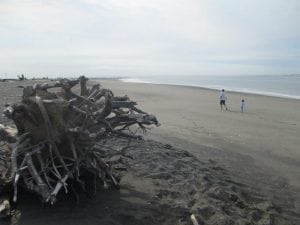 Don't believe us? Try these three and see if you become hooked on geocaching. Keep in mind that we won't tell you exactly where these treasures are located. Instead, we will provide an overview of the journey to find them.
Known as Damon Discovery, one geocache is located along the stunning shores of Damon Point in Ocean Shores. Be prepared for three or four miles of walking along this level and beautiful stretch of sand. This geocache on Damon Point will have you watching eagles and seals and picking up shells and agates as you search for the cache.
North of Aberdeen, along Donkey Creek Road, another truly beautiful Grays Harbor region is a hotbed for geocaching. Up on the Humptulips River, this geocache offers "a quiet drive and an awesome place," letting you take in the wilderness views of the Humptulips River Valley while honing your orienteering skills. This is one of many in the area, including one near the site of the Ring of Fire Train Wreck.
Finally, if you'd rather explore one of the region's gorgeous parks, head out to Lake Sylvia for a somewhat easy-to-find geocache that was one of 100 geocaches placed in our state parks during 2013, helping to celebrate 100 years of Washington State Parks. Ideal for an entire day's worth of hiking or just relaxing by the lake, Lake Sylvia is a great getaway after you have found the geocache near the waterfall. While we won't give any more clues, sign up at geocaching.com for hints and more locations.
Geocaching is a great way to spend a day exploring and a fun way to make trips into new cities or regions a bit more exciting. With thousands of geocaches in Washington State and millions more around the nation, starting your geocaching hobby now might be one of the best ways to pass the time and explore our world.
Whether you do it for the trinkets, the signing sheets or the sense of adventure and accomplishment, geocaching is sure to become a fun family activity that will create years of great memories.