Whether it's a trip to South America for adventure or off to Europe to explore history, for Grays Harbor resident Jeneé Bearden, traveling is a way of life. With more than 40 countries visited worldwide on several continents, she has countless unique experiences under her belt and an impressive amount of photos and souvenirs to show for it.
"Out of high school I spent three months as an AFS [American Field Service] student exchange in Colombia, South America," Jeneé says.  "I had the travel bug and it never went away. I came back and went to travel school and I've been at it ever since."
Jeneé didn't get the chance to travel very often in her childhood and says that may have been why her trip to Hawaii as a senior in high school and then to Colombia spurred her into a passion for traveling. She has been a certified travel counselor for 37 years and goes on one to three trips a year, eagerly experiencing everything that different cultures have to offer.
It's hard for her to pick just one favorite travel destination because she falls in love with new places on a regular basis.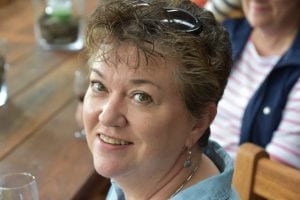 "There are so many countries that I've enjoyed visiting so much that I've gone back to a number of times," she says. "Even Guatemala and South America. And, of course, Italy and Croatia were a couple of my favorite countries. And Portugal and Spain, we really enjoyed our trip there."
Later this year, Jeneé will be traveling to Tahiti and then later on a Norwegian coastal voyage. She'd also like to visit Peru to see Machu Picchu and more Nordic countries such as Sweden and Finland as part of her bucket list of places to visit.
For Jeneé, her travel experiences have been overwhelmingly positive and smooth with the biggest setback she's experienced being inclement weather.
"I've been really lucky in my travels that I haven't had any real nightmares," she says. "I was at a conference once in Miami when a hurricane came through, but it just missed the coast. So, tropical storms, that kind of thing."
Things have gotten easier for travelers in the last few years with the advancement of technology, such as communication techniques for tourists that don't know the language or surroundings well. Jeneé reflected back on a trip when she was traveling with her husband and the language barrier brought them a laugh. It was her first time in Italy just outside of Venice where not many locals spoke English and she and her husband were trying to order a single pizza with different toppings on each side. But they ended up receiving two very big pizzas that were way too large to eat between the two of them.
A Wandering Soul and a Heart at Home
As much as she enjoys her travel experiences, Jeneé is happy each time she gets to come home to Grays Harbor.
Jeneé has been a Grays Harbor resident her entire life, growing up in Grayland and now living in Ocosta. She is the owner of Journey Travel located in Aberdeen and credits her mentor Eloise Bickar (later Shattuck) that initially hired her as a travel agent for keeping her passion for travel going. She also owns a commercial fishing boat with her husband, Ken Bearden, out in Westport. Jeneé has always had strong ties in Grays Harbor and gives back to the community in several ways.
"It's always been home," she says. "I love the beaches, we're active in clam digging. I'm also a 20-year member in the Aberdeen Lions Club. I feel really blessed to be a part of that great organization because we do so much for the harbor."
She is also a member of WEfish, a group that started in 2013 in Westport to support and promote the commercial fishing community. In addition, every year Jeneé contributes to the Grays Harbor College Foundation fundraising event called the Annual Mystery Getaway. Jeneé is proud to be a resident of Grays Harbor and speaks fondly of the community.
"Everyone is great to work with from a business standpoint – working with travelers and just in general," she says. "It's a very giving community."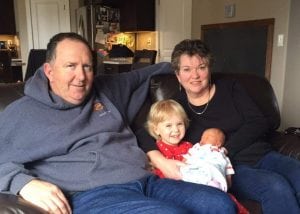 In addition to traveling, Jeneé's hobbies range from beach combing, reading historical or travel books or dabbling in photography on her trips. She has taken thousands of photos of her adventures and has had some of them made into beautiful calendars and books for others to leaf through.
Jeneé also has two adult sons, Sean and Jimmy, and is grandmother to two granddaughters, ages four and nine months old that she enjoys spending time with outside of work and travel.
"I just think that it's a small world and the more that you travel, the more that you learn about other cultures," she says. "And also, some places where I've been, I'm always grateful to come back home to Grays Harbor."
For Jeneé, there really is no place like home and she has the passport stamps to prove it.
This slideshow requires JavaScript.