Members of the Hoquiam High School boys basketball team expect to leave practice this season with some bumps and bruises. The occasional busted lip surfaces from time to time. Perhaps even a black eye or two.

"We're just a bunch of little scrappers," said Garrett Dick, one of five seniors on the roster. "We get after it at practice."
That they do.
"There's a little bit of anger out there when we play. There's been a couple (elbows) thrown during practice," said Cameron Bumstead, the team's leading scorer. "But we're a family. We go at it at practice then we make up after. We're all friends here."
The style of play has certainly created no ill will on the court. The team is just doing what's needed because there's a definitive reason for all the physicality.
See, the Grizzles have plenty of speed this year. They aren't lacking sharpshooters. They can get out and run in transition, play hard-nosed on the ball defense and execute a press that can cause headaches to just about any team.
The one thing they don't have, however, is size.
"We have a lot guards this year," said head coach Curtis Eccles. "We have a great group of juniors and seniors. They just aren't very big."
Bumstead, at 5-foot-11, and Dick, who is listed in the roster at 5-10, are two of several players who log sizeable minutes and fail to reach 6-feet in height.
To counter the lack of size, Eccles and his coaching staff preach one thing above everything else at practice.
"We emphasize the importance of having all our guards going in there and crashing the boards because we recognize size-wise we aren't where we have been in the past," Eccles said. "We need to emphasize our weakness, which is our lack of height."
Rebounding – it's the most aspect when the Grizzlies hit the court. Luckily, for the team, it's a mindset that didn't take them long to embrace. In fact, they kind of enjoy it.
"We like to be aggressive. We try to be aggressive as much as we can at practice," said Bumstead, Hoquiam's only returning starter from last year's team, which advanced to the district tournament. "We're not the tallest team. So, we need everyone to get in there and help rebound."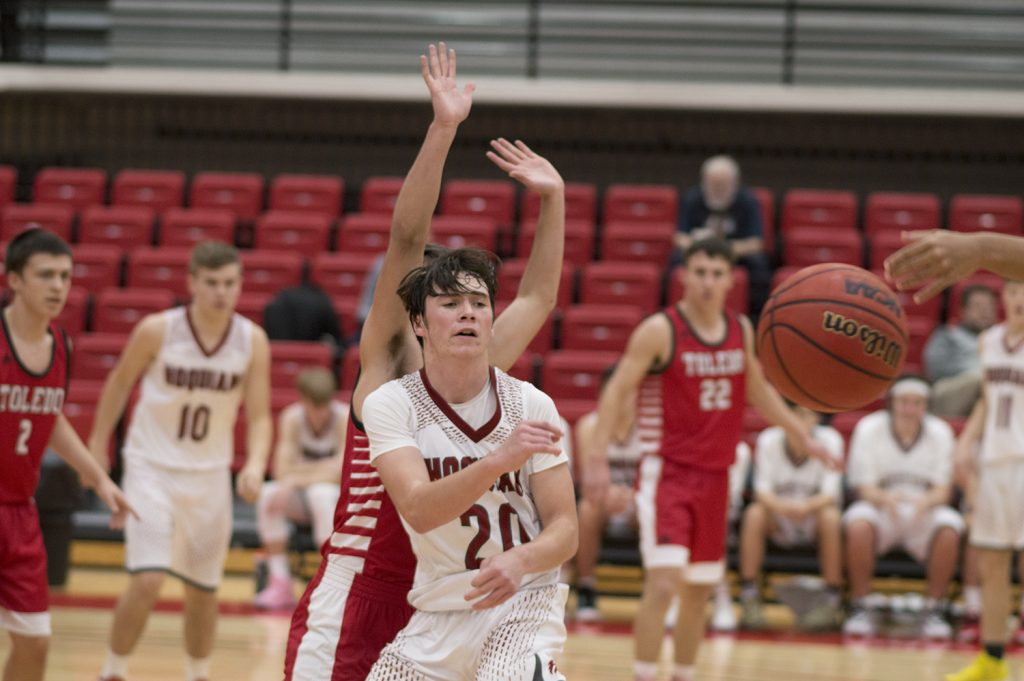 According to Bumstead, the new-found aggressive approach toward rebounding has gradually made its way into other facets of the Grizzlies' game, something that has proven to be a positive as well.
"I feel like it really helps us on offense," Bumstead said. "We have that grit because of it. We want to push the ball up. If we didn't have it, we'd probably walk up the court and be lazy."
Not this team. The goal is to do everything at full speed. Fight for the rebounds then push it up court and settle into the offense.
"They love this style of play. I've had the most fun coaching this year because of this group," said Eccles, who guided the Grizzlies to the sixth-place trophy at the Class 1A state tournament in 2016. "They just bring a lot of energy to every practice, and that's what we need."
Bumstead, who averaged 11.3 points a game as a junior, and Dick are joined in the starting lineup by fellow seniors Ben Estes and Zach Elsos, who sparked the team last year during Hoquiam's 68-57 district playoff win over Stevenson by scoring 17 points off the bench.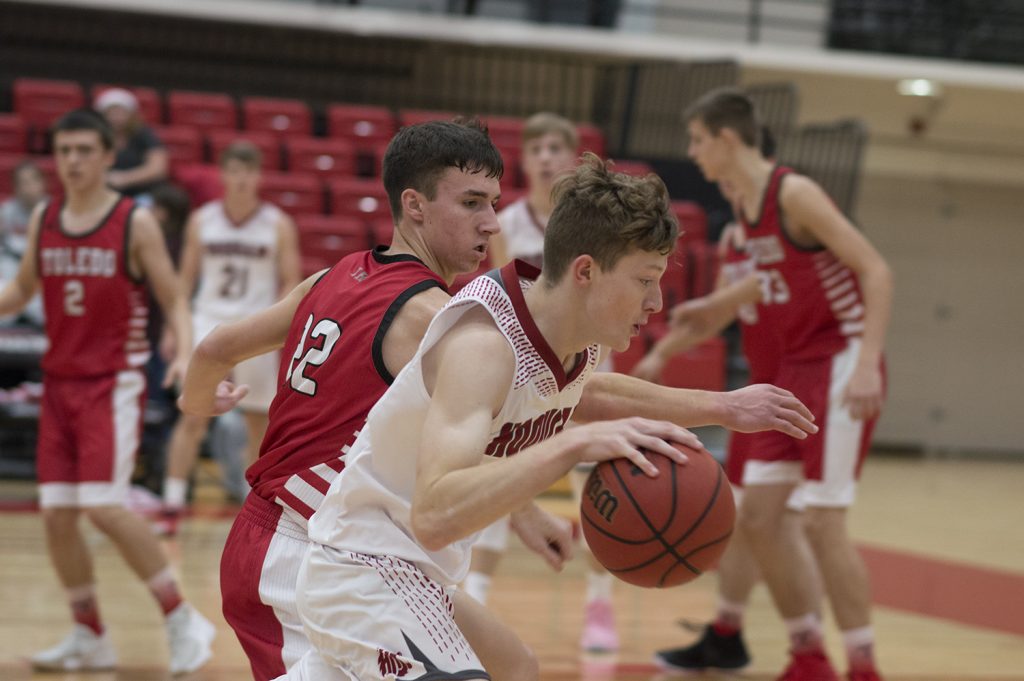 Also seeing significant minutes this season are a pair of 5-9 junior guards in Dane McMillan and Abe Morales. Rounding out the roster are juniors Junior Ensminger, Tristan Ford, Cayden Kempf and Alex Reyes, and senior Batuba-Erdene Zandan, who is an exchange student from Mongolia.
"Most of us have been playing together since third grade. So, we really have great team chemistry," Dick said. "I love playing with them. I wouldn't want to be out there with any other team."
Bumstead and Dick are now hoping all those bumps and bruises caused by rebounding at practice will pay off at season's end.
"We just want to win," Bumstead said. "We want to win league. We want to get to districts and then go to state and win there. We just want to win."
The Grizzlies open 1A Evergreen League play at Montesano on January 7. They will play their league home opener against visiting Tenino on January 17.