Sushi has a cult following. If you love it, you become obsessed, learning the proper Japanese words for your favorite items and looking for any chance to try out a new sushi place, just to see if it lives up to your favorite. Being close to the coast, it shouldn't be a surprise that Grays Harbor has a several sushi places that serve up some amazing food. When you're craving your favorite tuna rolls or an avocado boat, you can find it without driving too far. Here is where to get sushi in Grays Harbor.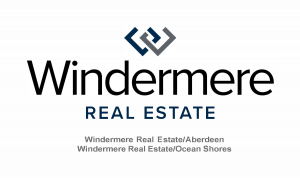 Samurai Sushi Bar & Grill
327 W Wishkah Street, Aberdeen
360.612.3229
Samurai Sushi Bar & Grill has a chef with over a decade of experience cooking in the finest restaurants. He is dedicated to serving up only the freshest sushi this side of Japan. Diners says it just might be the best sushi they have had, so definitely worth trying. Favorites are their ramen, rolls and anything with salmon. They are great at helping sushi newbies order, so don't let that stop you. For more information including their menu, visit the Samurai Sushi Bar & Grill website.
UMI Sushi
698 Ocean Shores Boulevard NW, Ocean Shores
360.289.2293
If you're in Ocean Shores and craving sushi, try UMI Sushi. The Japanese owners know authentic sushi, and strive to provide that for their guests. Visitors find the seafood fresh and prices are on par for Ocean Shores. Their menu is quite expansive, and includes a wide variety of choices from calamari tempura to a large list of house rolls. Whether you are in the mood for salmon, crab, squid, yellow tail or shrimp, they have it! See their menu on the UMI Sushi Facebook page.
Maxi Teriyaki & Sushi
1033 1st Street, Cosmopolis
360.533.4789
Maxi Teriyaki & Sushi in Cosmopolis is a good choice if not everyone in your party is a sushi fan. You can eat your fill of their delectable rolls, while they indulge in delectable teriyaki chicken, beef or pork. Or maybe they would prefer some yakisoba or fried rice, they offer those too! When it comes to sushi, they have all your favorite rolls along with some special house rolls you will definitely want to try, like the dragon roll or the lion king, which is a California roll with torched salmon and spicy mayo on top. For more information including their current menu, visit the Maxi Teriyaki & Sushi Facebook page.