Grays Harbor County has many opportunities to immerse yourself in nature. Fishing enthusiasts might even tell you that it's a hidden gem. With its vast wilderness, crystal-clear lakes, and beautiful rivers, Grays Harbor County provides an ideal environment for anglers looking to test their skills against elusive trout. Before packing your gear and heading out, it's essential to familiarize yourself with Washington's trout fishing regulations. Also, make sure to check out the guiding services and overnight spots that will help make your Grays Harbor fishing trip a memorable one.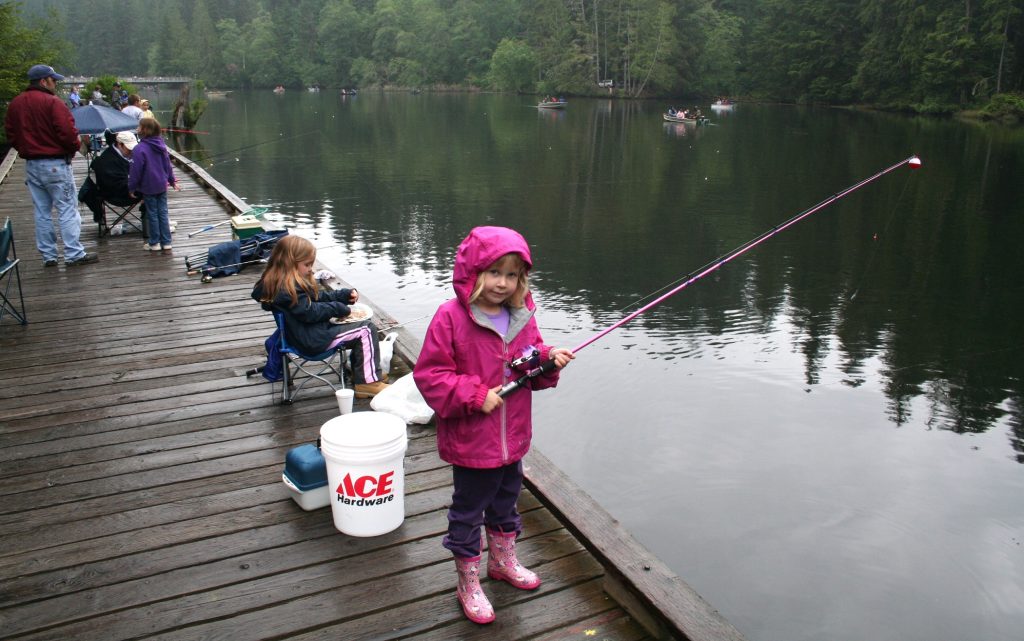 Washington Department of Fish and Wildlife Trout Fishing Regulations
It's a good idea to check the current fishing regulations before embarking on your trout fishing adventure. The Washington Department of Fish and Wildlife (WDFW) has resources online that explain the state's trout fishing regulations. A good first step is acquiring a fishing license for the state of Washington. The website also has helpful information about the basics of fishing, fish conservation, tribal fishing and other useful topics. It's important to keep up to date on fishing regulations, and the Washington Department of Fish and Wildlife is the best resource for doing so.
Where to Go Trout Fishing in Grays Harbor County
Grays Harbor County is home to many prime locations for trout fishing. Where you go will depend on what you're looking for. Aim for rivers and streams if your goal is to bring home native cutthroat trout, rainbows or the prized steelhead. For lake trout, you'll be taking a trip to one of the county's pristine lakes. A good place to start your search is WDFW's places to go fishing web page. You can also download the Fish Washington mobile app to learn more about the best spots for fishing near you.
Mike Bruner helps manage tourism marketing in Grays Harbor County and has been fishing here for most of his life. "Part of what makes this area so special is that there are a plethora of fishing opportunities for people of all skill levels," Mike shares. "That, plus the beauty of Grays Harbor's outdoor environment, makes the fishing here tough to beat."
Mike shares some recommendations for fishing opportunities in Grays Harbor County. "Lakes tend to be good if you're newer to trout fishing. Failor Lake, Duck Lake, Aberdeen Lake and Lake Sylvia are all great spots to take the kids, or for those newer to trout fishing," he explains. "But my absolute favorite is Lake Quinault. The natural beauty of the area is unrivaled."
Lake Quinault and the lower Quinault River are pristine, but they require a little extra care and planning. These areas are located within the Quinault Indian Reservation, require special tribal licensing and can be a difficult to navigate. Make sure to read over the Quinault Indian Nation fishing regulations and research hiring a guide.
Hire Fishing Guide Services in Grays Harbor County
It's a great idea for novice fishermen to hire a guiding service to help you get the most out of your fishing trip. Most guides are well informed about fishing regulations. Plus, they guarantee experienced water navigation and valuable insights about catching fish. Services often include gear rental, bait, trip organization and sometimes transportation to prime fishing locations.
The Grays Harbor Guide Association is a collection of fishing guides that adhere to a standard of conduct. It's also a nonprofit organization that aims to improve fishing opportunities and contribute to fish conservation. Using this resource to find guiding services is a great way to ensure a high standard for your guide's experience and knowledge.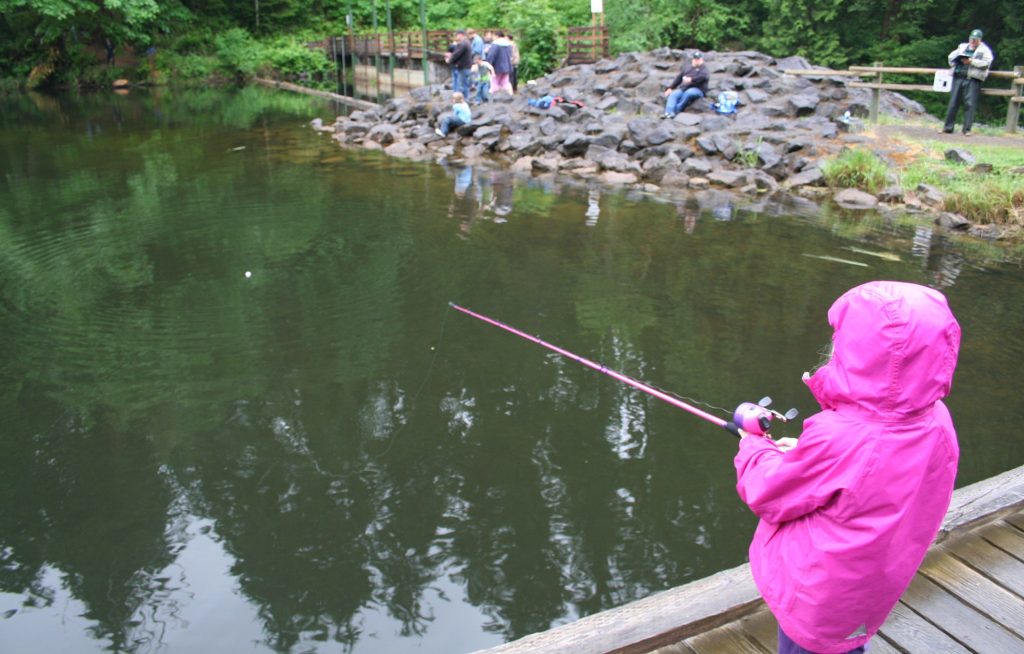 Where to Stay Overnight in Grays Harbor County
Grays Harbor County offers many accommodations for those looking to stay overnight. Anglers looking for a more rustic experience can check out the many campgrounds throughout the county. Lake Sylvia State Park Campground is located in Montesano and provides some fishing opportunities from lakeside campsites. Campbell Tree Grove Campground is located in a beautiful area near the Humptulips River, and Lake Quinault has world-class campgrounds with lake access.
Lake Quinault Lodge is a renowned guest house located right on the shore of Lake Quinault. It has many amenities including dining, gift shops, indoor pool and sauna, canoe rentals and more. Lake Quinault Lodge is a great home base for an adventure.
Rainforest Resort is an RV and cabin-based campground on the east end of Lake Quinault. It also features a general store, restaurant and lounge.
Ocean Crest Resort is another popular guest house located closer to the coast. If you're thinking about ocean fishing or just want some of that fresh coastal air, Ocean Crest is a top pick for where to stay.
Enjoy an Unforgettable Adventure in Grays Harbor County
Grays Harbor County is the perfect spot for your next fishing trip. Before heading out, make sure to brush up on the relevant fishing regulations. Learn about the best locations for your adventure through WDFW or the Grays Harbor County tourism page. Hiring a fishing guide can do a lot to improve your experience, not to mention finding a good place to stay overnight. With the right planning and preparation, trout fishing in Grays Harbor County is bound to be a memorable experience that will keep you coming back year after year.
Sponsored