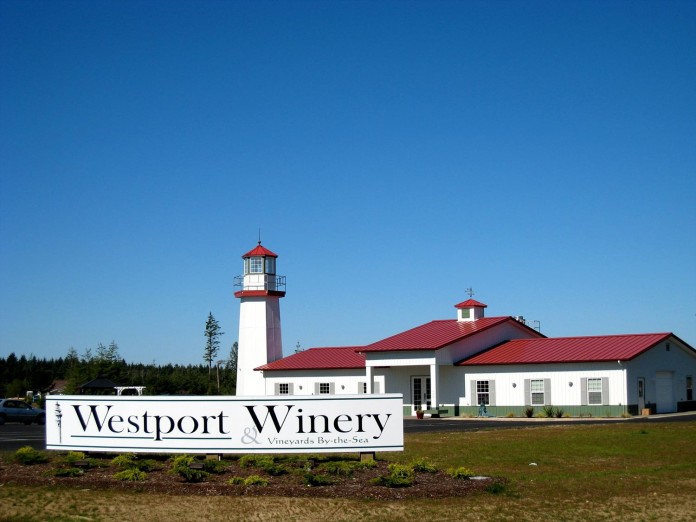 Submitted by Westport Winery
Westport Winery's sparkling cranberry wine, Rapture of the Deep, earned a gold medal and Best of Class at the Capital Food & Wine Festival in Lacey, Wash., on Saturday, Mar. 29. Rapture is made from 100% Ocean Spray cranberries and the wineries most award-winning creation. A portion of the proceeds from the sale of this wine benefits Aberdeen's Driftwood Theater.
The winery earned silver medals on Swimmer's Petite Sirah with grapes from Jones Vineyard and Captain Gray's Gewurztraminer from grapes from Red Willow Vineyard. A portion of the proceeds from these wines respectively benefit Grays Harbor Children's Advocacy Center and the Grays Harbor Symphony.
The partnerships and collaborative relationships Westport Winery has built with their grape growers and local charities are integral to their remarkable growth and success in their six year history. Westport Winery was the first winery on the Washington Coast and remains the westernmost vineyard in the state.
Westport Winery and Vineyards By-the-Sea with its unique sculpture garden, lavender labyrinth, musical fence, nine-hole executive golf course, giant chess set, outdoor scrabble game, and grape maze, is located on the corner of Highway 105 and South Arbor Road halfway between Aberdeen and Westport. Their award-winning wines are exclusively available at this location. The tasting room, gift shop, produce market, plant nursery and bakery are open daily from 11 a.m. to 6 p.m. The restaurant is open for lunch daily from 11 a.m. to 4 p.m. and for dinner on Friday and Saturday from 4 p.m. to 8 p.m. For more information contact Westport Winery at 360-648-2224 or visit the website here.