Olympia Orthopaedics Associates is a fixture in the South Sound medical community.  Not only do they offer excellent patient care and the widest variety of comprehensive medical services in the region, they are constantly on the lookout for innovators in orthopaedic medicine to join the Olympia-based group.  Keeping with the focus on excellence, Oly Ortho is excited to welcome Dr. Greg Brown to their Eastside Olympia Clinic.
Born and raised in Sioux Falls, South Dakota, Dr. Brown is a small-town kid who embodied the term, "well-rounded." In high school he played varsity football, as well as playing trombone and tuba with the band, debating with the school team, and editing the school newspaper.
He continued his diverse studies in college where he graduated first in his class at Iowa State University in 1983, majoring in Mechanical Engineering.  A degree in Engineering is an atypical start for a surgeon, he admits, but it suited him perfectly.  Graduate school was next and Dr. Brown spent nine years in Boston where he earned three additional degrees – an M.S. in Mechanical Engineering and a PhD in Medical Engineering (knee biomechanics) from Massachusetts Institute of Technology (MIT) as well as his medical degree from Harvard Medical School.
Despite the rigorous academic schedule during this time, he also served as a dorm parent, developing his excellent bedside manner while managing undergrads at all hours of the day (and night).  "It's a little a-typical for an engineer or surgeon," Dr. Brown laughs. "But I am pretty social and really like to talk to my patients."
A residency in Orthopaedic Surgery at the University of Minnesota came next followed by a fellowship in Sports Medicine at the University of Western Ontario. He travelled back from Canada in 1999 and joined the faculty at the University of Minnesota.  Here he both taught and developed his skills in orthopaedic trauma (fractures) during his clinical duties at a level-one trauma center (similar to Seattle's Harborview Medical Center).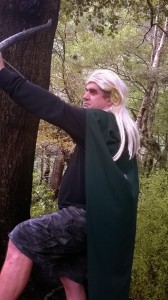 After many years in the academic world, Dr. Brown joined a large multi-specialty group as Assistant Chief of Surgery for Outcomes.  Not sure what that means?  Dr. Brown worked diligently with both patients and surgeons to improve patient outcomes by predicting results based on previous cases and data.
His experiences, both clinical and research based, have led him to his most recent work, consulting with orthopaedic groups throughout the country to evaluate patient reported outcomes. He standardize a system to collect information from patients on their quality of life, joint function, and pain before and after hip and knee replacement surgery.  This data is used to help surgeons and patients predict likely surgical outcomes and determine a course of care. Knowing if surgery, or another treatment, has historically proven most effective allows decision making to be stronger and outcomes more positive for everyone.
Medical clinics and surgeons are using this data-driven method, called "predictive analytics," more often now.  Doctors want patients to have the more beneficial treatment, but also the best financial value. "People want to know the value they are going to get for their treatment and the data can provide important insights for them," Dr. Brown explains.
Patients at Oly Ortho come from all around the South Sound, and truly throughout the state, for care.  Now they will benefit from Dr. Brown's orthopaedic trauma background, Sports Medicine training, as well as his experience with outcome assessment.   He will be able to help patients and doctors maximize benefits with smart, data driven decision making to improve care and outcomes for everyone
Dr. Brown has just returned from  eight months on sabbatical in New Zealand with his family where he focused on Orthopaedic Trauma at Auckland City Hospital as well as travelling throughout the country.  As a fan of the Lord of the Rings series, he couldn't resist seeing the sights.
Dr. Brown has three children from his first marriage – one out of college, one in graduate school and one attending The Evergreen State College.  He married his current wife, Katey, in 2007 and the family, including sixth grade son, Nelson, look forward to becoming a part of the Olympia community.  "It feels smaller, more like Sioux Falls where I grew up, and I really like that small town feel," Dr. Brown shares.
Dr. Brown is looking forward to joining the Oly Ortho team.  "This is my first time in a single specialty group," he explains of the orthopaedic focus.  "I'm enamored by the flexibility with which they can respond to things and how the group can make decisions quickly in the patient's best interests."
And he's not the only one excited.  "My trauma experience was something they were looking for in the group.  I'll be able to handle trauma cases, stabilize patients and pass them to specialists throughout the group."  Dr. Brown's experience with Sports Medicine, specifically his research on ACL injuries, will benefit local athletes as he works with high school and college team doctors in the assessment and treatment of acute sports injuries.
"My goal is to get people back to an active lifestyle as soon as possible," says Dr. Brown.  "The Oly Ortho motto of 'Life in Motion' is certainly something I support.  I jokingly say, 'No one dies from a sore knee, but you may die from being a couch potato,'" he says with a smile.  "But in all seriousness, if I can get people living a fit and healthy lifestyle by taking away that sore knee, getting them in motion, then I've done my job."
You can visit Dr. Brown at Olympia Orthopaedics Associates by calling 1-800-336-3386.