By Margo Greenman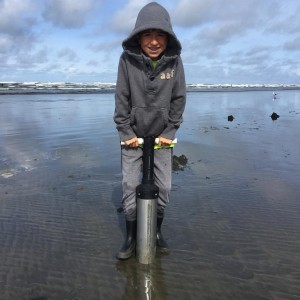 Grays Harbor is a unique place. With miles upon miles of coastal beaches, acres of forestland, lakes, rivers and more, the opportunities for outdoor recreation in Grays Harbor are many. From world class fishing, hunting and razor clam digging to hiking, camping, surfing and more, Grays Harbor's natural landscape offers myriad ways to experience Washington's coastal wonderland. But outdoor recreation isn't all Grays Harbor has to offer. In addition to its breathtaking landscape, Grays Harbor also plays host to a variety of exciting events and festivals that draw in locals and visitors alike year-round, and the number of visitors to the area keeps on climbing.
With so much to offer, it's no wonder that Grays Harbor is a tourism hot spot. But what may surprise you is how much the number of visitors to the region has increased in just the past five years.
Mike Bruner, director of Grays Harbor Tourism says the steady increase is a trend the tourism group hopes to see continue in years to come.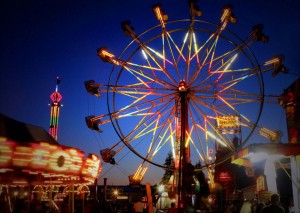 So how exactly does Grays Harbor Tourism track the number of visitors the region sees each year? The answer to that is revenue. Anytime a person stays in a Grays Harbor hotel or motel, the hotel-goer is charged a five percent hotel/motel tax (allowed by RCW) for their stay. Three percent of that tax goes to Grays Harbor Tourism to help pay for things like marketing and events. Bruner says every year, for the past five years, the amount of money Grays Harbor Tourism has received from the tax has increased significantly, especially in the past three years. Bruner says in 2013 Grays Harbor Tourism received a return of $708,805 and in 2014 it jumped to $824,108. To get an idea of the significance of these numbers, every $30,000 increase and 3% return equals $1,000,000 in additional overnight stays.
With numbers like this it's easy to see that people are flocking to Grays Harbor more and more. But why? Bruner says though some new activities and events are now offered in the region, the more likely reason for the increase is due to how existing activities and attractions are being advertised. Bruner says the marketing approach of Grays Harbor Tourism has always been a good one, but in a world where technology has changed the way people consume information, Bruner says it was necessary to make some adjustments to the way Grays Harbor Tourism delivered information about the region to the public, a change that was supported by the county's lodging tax advisory committee and county commissioners.
Bruner believes that by boosting Grays Harbor Tourism's Internet presence and running additional ads on television, the tourism group has been able to reach more people, resulting in an upswing of visitors to the area. But Bruner says Grays Harbor Tourism isn't the only group drawing in crowds. Other local groups like Horns and Hooks Magazine and the town of Seabrook (just to name a couple) have done a tremendous job in appealing to potential visitors, giving them a reason to come to Grays Harbor, year after year.
However, while the hotel/motel tax represents the increase in money spent where lodging accommodations are available, what the numbers fail to represent is the increased revenue that the rest of the county experiences due to tourism. What does this increase mean for Grays Harbor and its residents – an overall boost in the local economy, which is good for, well, everyone. Because the hotel/motel tax is, by law, only applied to lodging stays at places like hotels, motels, RV parks, bed and breakfasts, and other businesses that offer overnight accommodations, the tax only represents a small percentage of the money coming in from outside visitors. "This does not include all the money people spend in restaurants, grocery stores, gas stations and souvenir shops," explains Bruner. When hotels see a spike in business, other businesses do too. And, if the numbers continue to grow as they have been, this could mean some very good things for the local economy and quality of life in Grays Harbor.
One way the community can help play their part in attracting visitors to Grays Harbor is through special events. Each year Grays Harbor is home to countless festivals and events, most of which are put on by local non-profits groups and organizations. Bruner says the effort these local groups invest into the events that they host is tremendous and contributes to Grays Harbor's widespread appeal. And, even though Grays Harbor Tourism doesn't necessarily plan or host these events, that doesn't mean they won't help out. Part of Grays Harbor Tourism's budget goes toward funding events put on by local groups. Bruner says local qualifying non-profits can apply for Grays Harbor Tourism grants designed to help fund events by submitting a festival and event grant application. Applications should be submitted by or before October 31, 2015.
Living alongside coastal beaches, a temperate forest, salmon runs, and more, Bruner says Grays Harbor residents already have a lot to be thankful for, but the recent boost in tourism to the county is something to get excited about. After all, the only thing better than living in a place as beautiful and unique as Grays Harbor is being able to share it with others who appreciate it.