Celebrate the great outdoors with the Horns and Hooks Outdoor Days on April 30 – May 1.

Located at the Grays Harbor Fairgrounds, this event is sure to get you excited to explore and experience the wilderness all around the Pacific Northwest. With great food, awesome drinks, fantastic vendors and amazing music, Horns and Hooks Outdoor Days promises to be the nature event of the spring. If you love the natural beauty of Grays Harbor and beyond, you do not want to miss this event. Partnering with Grays Harbor Tourism and Youth Outdoors Unlimited, this promises to be an great weekend for the entire family.
Horns and Hooks Outdoor Days is an event geared toward those who enjoy an active, outdoor lifestyle, including hiking, fishing, bird watching, hunting, clamming, camping, shooting, and archery. Families who love being in nature will find plenty of informative vendors and engaging activities at this event.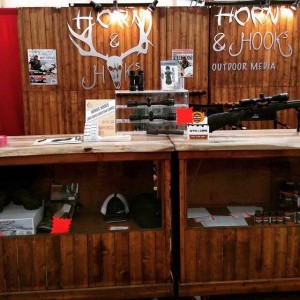 The cost to attend is just $10 for guests 16 and older, while it is free for anyone 15 and younger.
"This event is to promote the great outdoors in the greater Grays Harbor County area and bring some exciting new exhibitors, vendors, attractions, and entertainment to the area," explains Rex Peterson of Horns and Hooks. "We want to expose as many people as possible to the great outdoors throughout the area and the unforgettable opportunities we have in the area for people to enjoy."
Horns and Hooks Outdoor Days has tons of activities for guests of all ages. Adults will enjoy the booths, seminars, guides, outfitters and deals on fantastic gear. This year's event will have informational seminars from professional guides and outfitters, a 3D Archery Range organized by Youth Outdoors Unlimited, a free kids trout pond, a BB gun range, and kids archery.
You can also be entertained by a chainsaw carver and dine on some delicious foods from vendors like Ohana BBQ. Enjoy great deals on all types of sporting goods for hunters, fishermen, and all outdoor enthusiasts. This year's vendors include favorites like Sportsman's Warehouse, North Fork Custom Rods, Grays Harbor Guns, U.S. Marine Sales and Service, Huskemaw Optics and the host, Horns and Hooks.
"We are also bringing in a really cool attraction that is sure to be fun for all ages," explains Rex. "Everyone has heard of a mechanical bull, but we found what we feel is even better and more fitting for an outdoor show – a Mechanical Shark. Attendees of all ages will be able to ride and entertain the crowd from 12:00 – 6:00 p.m. on Saturday. It's kind of like Urban Cowboy meets Shark Week. It promises to be great entertainment for all."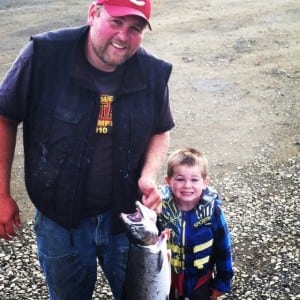 For adults, the $10 admission will also grant them access to the 21+ music on Saturday night, which features the Backfire Band, followed by Corey Daniels and Humptulips. Saturday is also Brew Fest, offering beer from Fish Brewing Company, Dick's Brewing Company and Deschutes Brewery available for consumption. Between the beer, the music and atmosphere, Saturday promises to be even more incredible after the sun sets.
Youth Outdoors Unlimited is a non-profit organization, dedicated to providing children with life-threatening illness or injury their dream hunting or fishing adventure. Hooks and Horns encourages attendees to support this organization by visiting their booth and learning about how these trips are truly changing kids lives.
"Horns and Hooks Outdoor Days is what our area is all about – enjoying the unforgettable outdoor opportunities we have easily available to us and having a good time while we do it," says Rex. "There are so many great vendors and attractions to enjoy for everyone." 
For more information about Horns and Hooks, please watch the advertisement, visit their website and give them a follow on Facebook.
Horns and Hooks Outdoor Days
Grays Harbor County Fairgrounds
April 30 from 10:00 a.m. – 6:00 p.m.
May 1 from 10:00 a.m. – 4:00 p.m.