It's no secret Grays Harbor has an extensive inventory of historic homes. A 1987 survey by the state referred to the county's collection of homes as "the richest in the state". The last 30 years there has been an effort to preserve these prizes and sift through the historical significance of each building. Explore Grays Harbor's history and take a driving tour of a few of our historic homes. The following are just a sampling of what is out there.
---
Aberdeen
Donovan Home
1005 North Broadway, Aberdeen
3 bedrooms, 4000 square feet
Built in 1906
William J. Donovan moved to Aberdeen from Michigan in 1893. He owned Donovan's Mill and later Donovan-Corkery Logging Company. William built his home in 1906 and lived there until at least 1912 when his wife died.
---
Hulbert Home aka The Aberdeen Mansion
807 N M St, Aberdeen
5 bedrooms, 7 bathrooms, 9250 square feet
Built in 1905
After the 1903 Aberdeen fire destroyed his home, lumber baron Edward Hulbert built this home for his family of seven children. A 1905 news clipping reported, "The entire building is a silent witness to the skill of Aberdeen mechanics throughout." The stone for the home was quarried a short distance from the building and the wood and millwork were all made in the city.
---
Schaffer Home
304 W 10th Street
5 bedrooms, 3.5 bathrooms, 4000 square feet
Built in 1924
Peter Schafer and his brother founded Schafer Brothers Logging Co. in 1893. By the 1920s, they employed over 3000 people. In 1924 Schafer Brothers donated 119 acres of forest land to the state, now known as Schafer State Park.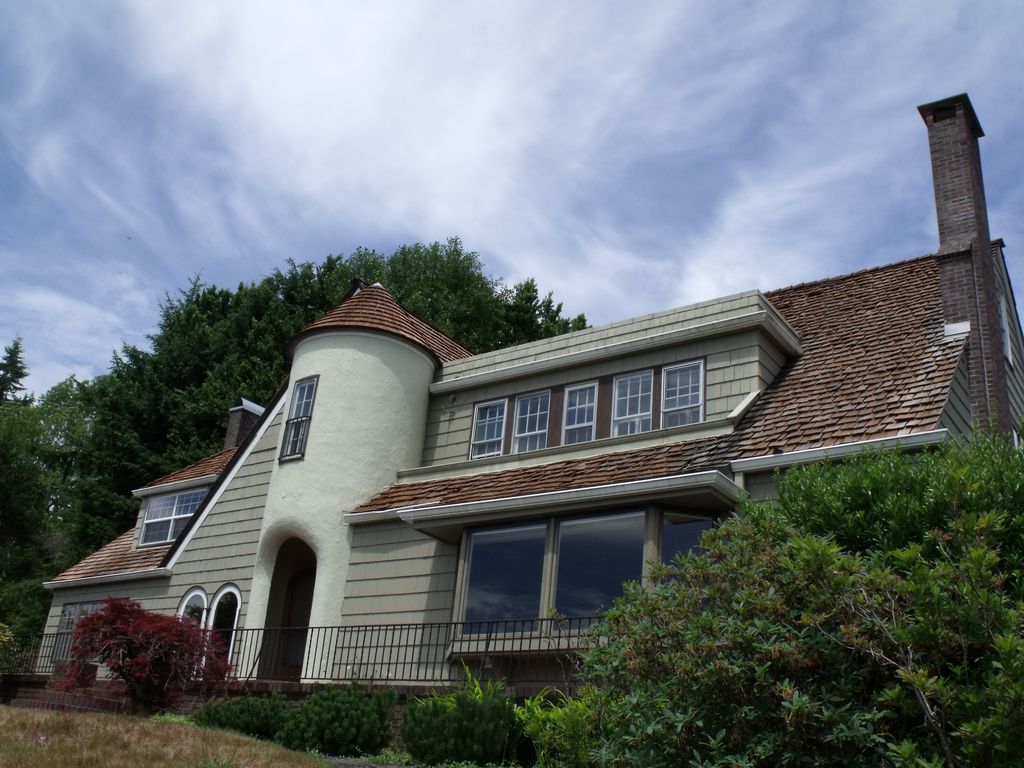 ---
While you're in Aberdeen check out:
Aberdeen Museum of History – Local history exhibits. Admission is free.
Aberdeen Timberland Library – Ask to see the Historic Homes file. It's chock full of old clippings of more historical harbor homes.
A Harbor View Inn— The original home of Dr. Wilson B Pain and the only historic harbor home currently operating as a Bed and Breakfast.
Billy's Bar & Grill – With a history all its own, this grill is in the historic Crowther building.
---
Cosmopolis
Cooney Mansion
1705 Fifth Street, Cosmopolis
9 bedrooms, 7 bathrooms, 8500 square feet
Built in 1908
Built for lumber baron Neil Cooney, it's also known as "Spruce Cottage" because it was finished in fine Sitka Spruce. Cooney, the manager of the Grays Harbor Commercial Company, never married. When he passed he left a great deal of property and money to invest in a new pulp mill and improvements at the hospital.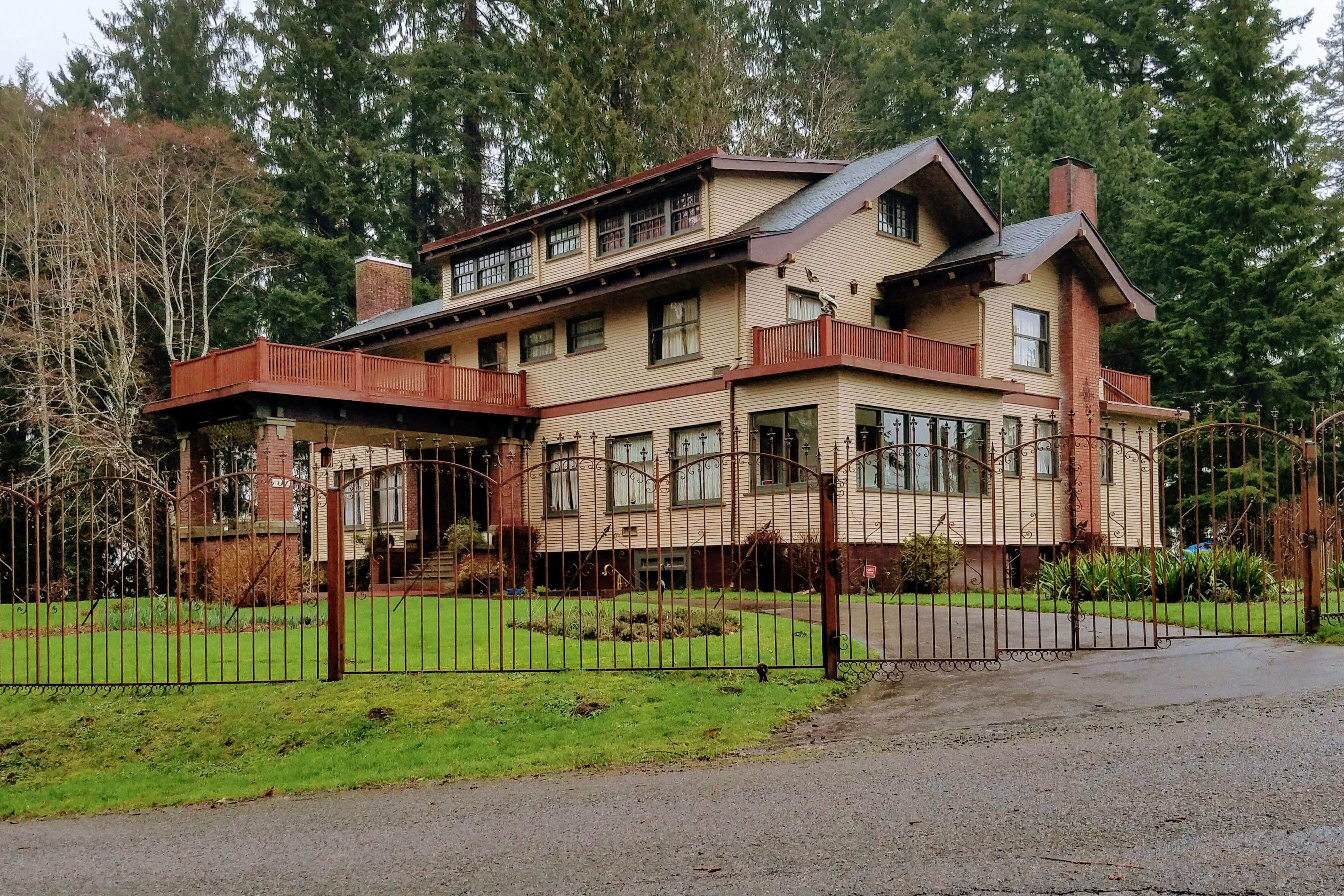 ---
While you're in Cosmopolis check out:
Maxiburger Teriyaki and Sushi – Their sushi is fantastic, be sure to try the Dragon Roll.
---
Hoquiam
Lamb Mansion
505 Cleveland, Hoquiam
6000+ square feet, on 2.75 acres
Built in 1910
Hoquiam pioneer Frank Lamb came to the harbor in 1898. He married Alice Emerson, daughter of George H. Emerson, a fellow timber man. Lamb opened a machine company in 1912 that provided high quality heavy machinery and equipment to logging companies and wood products mills. The Lamb-Grays Harbor Company operated into the early 1990s, continually run by family members.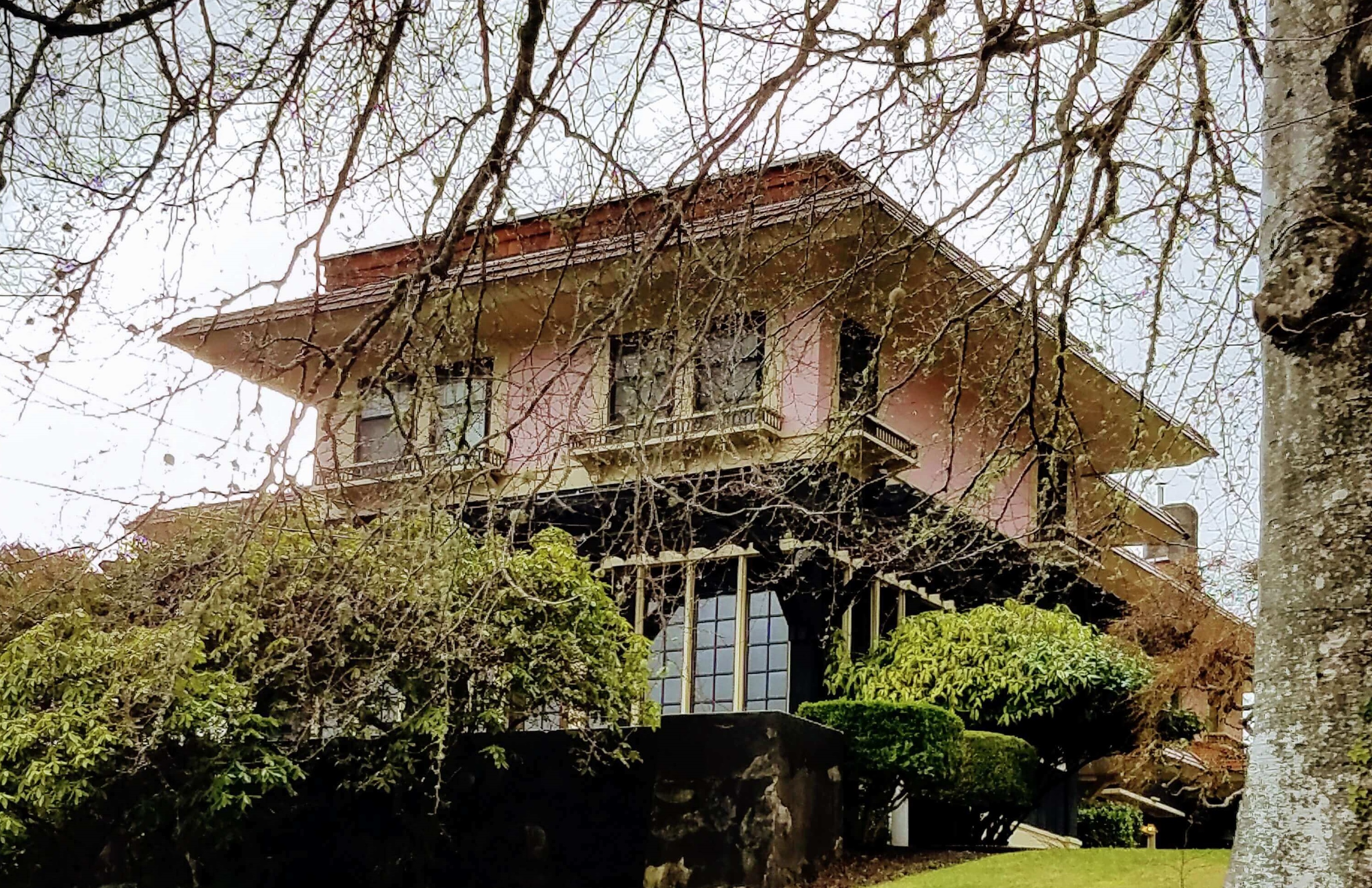 ---
Joseph Lytle Home
509 Chenault Ave, Hoquiam
6 bedrooms, 6.5 bathrooms, 4700 square feet
Built in 1901
Robert Lytle Home aka The Hoquiam Castle
515 Chenault Ave, Hoquiam
10,000 square foot home, on .5-acre lot
Built in 1900
When they first moved to Aberdeen Robert and Joseph Lytle established a pioneer grocery house. Their business quickly became one of the most profitable commercial enterprises in the city. They soon got into the logging business, cedar shingles and railroads, finding success in each endeavor.
The two built their Hoquiam mansions side by side. It's rumored Joseph began his house first. Next door, Robert followed suit but was determined to outdo his brother. He built his almost twice as big and finished it a year sooner.
---
While you're in Hoquiam check out:
Al's Hum-Dinger – Stop for a good old-fashioned burger and shake.
Hoquiam Train Depot – Restored 1914 train station with many local artifacts.
The Polson Museum – Historic home turned museum open to tour Wednesday – Sunday, noon – 4:00 p.m.
---
Montesano
Abel Home
117 S Fleet Street, Montesano
6 bedrooms, 5 bathrooms, 4300 square feet
Built in 1908
William H. Abel moved to Montesano in 1892. Originally a newspaper editor and school teacher, he became one of the most distinguished Washington State defense and trial attorneys of his time. He had a great love for books and donated hundreds to the library in Montesano, which now bears his name.
---
France Home
210 W Broadway Ave, Montesano
6 bedrooms, 3 bathrooms, 4000 square feet
Built in 1912
Mr. William France Sr. founded the Montesano State Bank in 1889. The home was continuously occupied by the France family until 2003 when his son, William France Jr., passed away at the age of 93.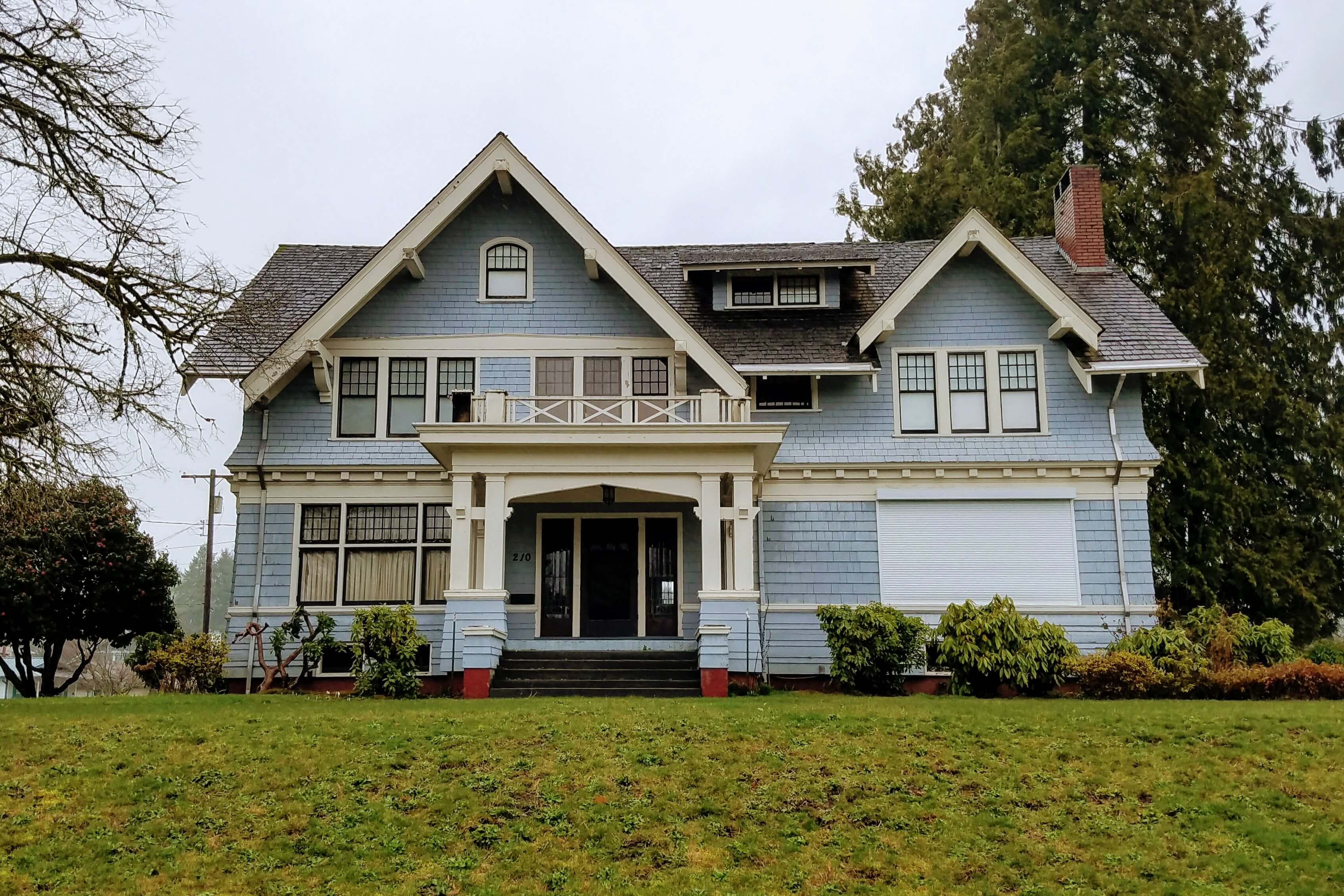 ---
Hubble House
130 N Main St, Montesano
6 bedrooms, 3.75 bathrooms, 5300 square feet
Built in 1903
George and Letitia Hubble moved to Grays Harbor in 1886. At first he placed pilings for the docks and wharves of the harbor. He drove the piling for the first dock at Westport and built the old Chehalis River Boom below Montesano. He later made his fortune in shingle manufacturing and in real estate and general investments.
---
While you're in Montesano check out:
Chehalis Valley Historical Museum – Visit for information on historic Montesano homes. Open Saturdays and Sundays. Admission is free.
Lake Sylvia State Park – 252 acres of former logging land and home of the first water-powered sawmill in Grays Harbor County.
Savory Faire Cafe – Start your day here with their famous cinnamon buns.
---
Ocosta
Grossman Home
16 Ocosta Myrtle St, Aberdeen
2600 square feet, 1 acre
Built in 1892
Best seen driving eastbound from Bottle Beach State Park, this mansion was built for Robert Boyles, a leading citizen when Ocosta was its own flourishing port city. When the tracks went to Aberdeen instead, Ocosta quickly floundered. The home was in a state of disrepair when Boyles sold it to the Grossman family in 1903. Grossman, a carpenter by trade, fixed up the home and the family remained in the home for many years.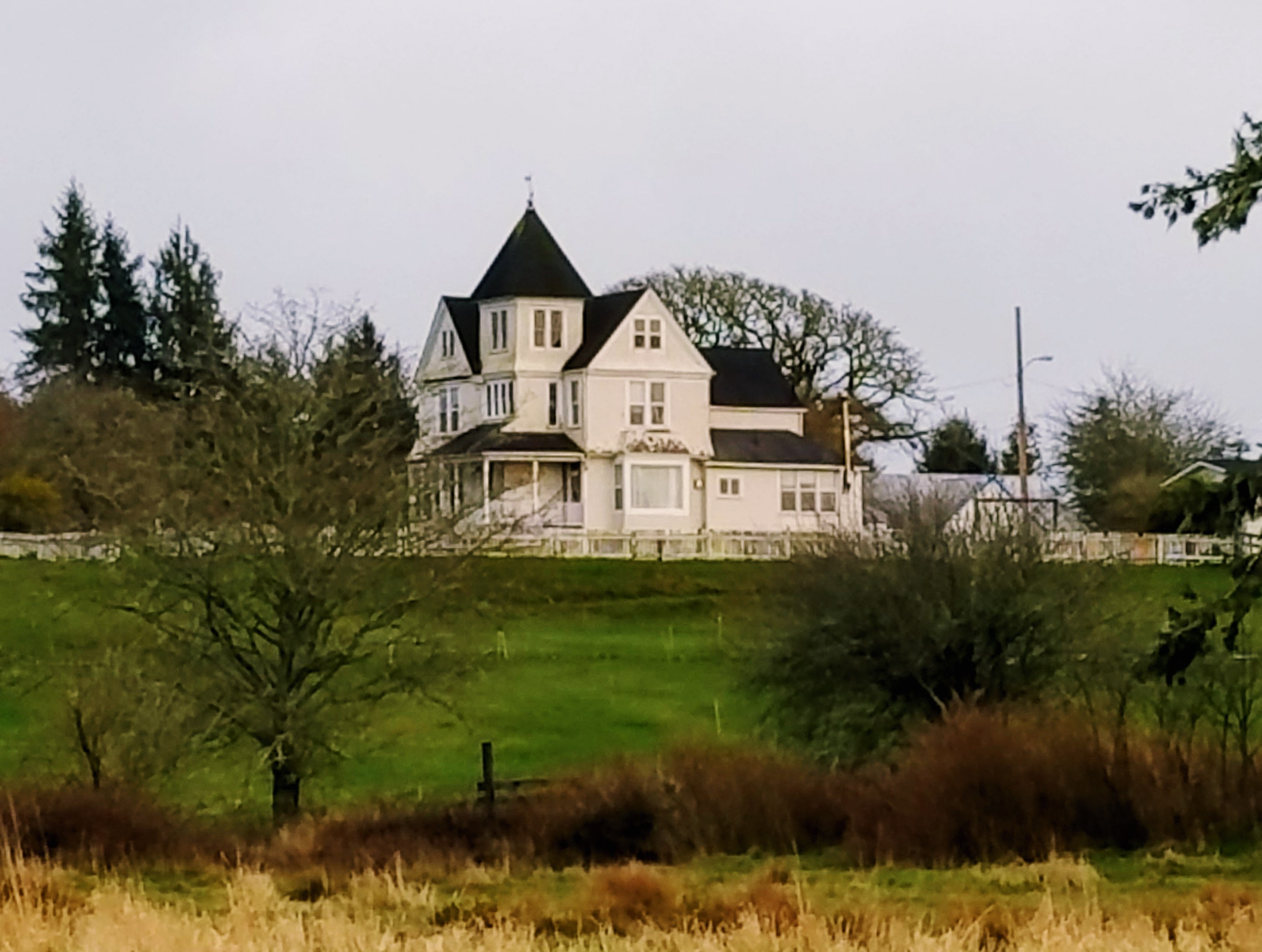 ---
While you're in Ocosta check out:
Bottle Beach State Park – An ADA accessible trail to the open tide flats of Grays Harbor. Beautiful sunsets and bird watching.
Westport Winery – Voted the #2 winery restaurant in the nation by USA Today, serving breakfast, lunch, and dinner.
Sponsored