Trying to tear your kid away from an electronic device? Feel like you are losing the battle? Entice your kid away from the screen for a couple hours or even a full day with the plethora of fun things to in Grays Harbor County, that also happen to be educational. With our rich history, incredible outdoor spaces and interesting wildlife, you can surely find something to get your kiddos offline for a while. Here is list of highlights to help your kids off the couch and out the door.
#1 – Tour the Tall Ships
If your kid's love Peter Pan or anything pirate-related, then touring the tall ships is the perfect educational outing. The Grays Harbor Historical Seaport knows how to make education fun – in fact they host hundreds of kids each year through their educational field trip, Voyage of Explorers. Fourth through sixth grade classrooms can book these excursions, which align with Common Core Curriculum. Or, take your children to tour the tall ships whenever they are at our port. To see when the ships will be visiting next, visit the Grays Harbor Historical Seaport website.
#2 – Look for Wildlife on an Ocean Tour
Animal crazy kids will definitely put down that tablet for the chance to see unusual creatures of the deep and sky, including puffins, whales and even orcas! These tours give your kids a chance to see wildlife they will never experience in their own backyard, while learning facts from the knowledgeable guides and having fun on a boat. Westport Seabirds Pelagic Tours specializes in bird tours and Ocean Sportfishing has whale excursions.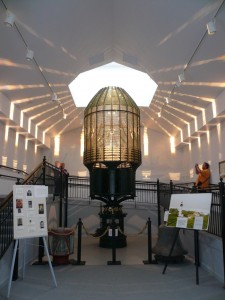 #3 – Step back in Maritime
You may be thinking there is no way you are going to get your kid to go to a museum, but just mention the giant whales they have inside the Whale House Buildings at the Westport Maritime Museum. That should get their attention. Not to mention remnants of shipwrecks, skeletons of sea mammals and the lighthouse. There is no doubt this is a museum that even a pre-teen would call "cool." For more information about hours and admission, visit the Westport Maritime Museum website.
#4 – Try Horseback Riding
Have a horse-crazy kid? Then they will definitely stop texting for this activity! There are a few places in Grays Harbor where you can horseback ride on the beach, such as Honey Pearl Ranch. They offer rides to anyone over 7-years-old. And there are even places that take it one step further and teach your kids about horse care, such as Nan-Sea Stables. They have a special 3 Hour Horse Course that will teach you about how to care of a horse, the tools needed and what goes into riding. If, after that, your kid is hooked, they also offer lessons. Horseback riding on the beach is seasonal and weather dependent, so definitely check their websites and/or contact them for more information.
#5 – Explore the Fresh Waterways
Did you know there are 23+ miles of man-made fresh water waterways to explore in Ocean Shores? I don't know any kid who would jump at the chance to hop in a boat, hydrobike or kayak and do some exploring! Your kids can spy wildlife, check out the vegetation and learn about how the canals were made by the knowledgeable workers at the local rental agencies, like the Ocean Shores Boat House.
#6 – Visit the World's Largest Spruce Tree
If your child is into seeing things that are "big," than this tree will get them away from their gaming console, no problem. Off the coast, the Rain Forest Resort Village is home to the World's Largest Spruce Tree. Standing 191 feet tall with a circumference of 58 feet, 11 inches, it's an impressive sight. Walk to the tree and your kids can learn about it from the informational plaque. Make a weekend of it and explore the forest more by staying at the Village.
#7 – Take a Guided Walk in the Olympic National Park
The rain forest in our area is such a unique ecosystem that it's likely to hold any kid's attention, even away from their cell phone. You can explore the park yourself, of course, but taking a guided tower really gives you insights and allows you notice things you may not gave otherwise. The Lake Quinault Lodge Rain Forest Tours covers a lot of ground, while the guide explains the history of the area, and shares fun facts about the plants and animals that call the rain forest home. This tour is 4-hours long, so best for older kids.
#8 – Learn to Ride the Waves
Some kids need something different to get them off the couch and the BigFoot Surf School just might be it. They offer private lessons for both youth and adult wanting to learn to surf. Located in Westport, this fun school is entrenched in surf culture and is ready to help kids 7-years-old and up learn the fun sport. Bring the dog too!
#9 – Dig for Razor Clams
Have a kid that loves to get dirty? Maybe they like to dig holes? Razor Clam digging along the coast is a fun way to get your kids outside. Add in a bit of education with a guided razor clam dig from Buck's Bikes. Kids under 14-years-old do not need to have their own license, as long as they are digging with an adult (1:1 ratio). Buck has everything you need to have fun and teach your kids about clams all at the same time.
#10 – Have a Skimboard Lesson
Another fun and educational offering at Buck's Bikes are their skimboard lessons. After putting in their own pool in 2018, Buck's Bikes is now offering skimboard and paddleboarding lessons for youth and adults. Then, once you have the knack, head out for a guided tour of the area, where your guide can teach your kid's fun facts about Grays Harbor.