Annika Eisele was one of the state's premiere freshman swimmers three years ago. She placed fourth in the 100 butterfly at the Class 2A state champions during her first season of high school swimming at Aberdeen.

A return trip to the state meet came the following year, but this time Eisele was there not as a competitor, but as the Bobcats' manager. Swimming was out of the question. Eisele had slipped a disc in her lower back, making an even remedial tasks like putting on socks excruciatingly painful. The real suffering, however, came after a conversation with her doctor shortly after the injury.
"That was the hardest part," Eisele said. "I cried when I was told I wasn't going to be able to swim."
Eisele was out of the water for nine months, missing her entire sophomore year.
"I'm swimming and doing weight training one day and the next I couldn't walk," Eisele said. "It was so crazy how fast it happened."
Even though she wasn't in the pool during her sophomore year, her Aberdeen coaches and teammates still considered her a valuable part of the team, encouraging her and providing support regardless if she'd ever swim again.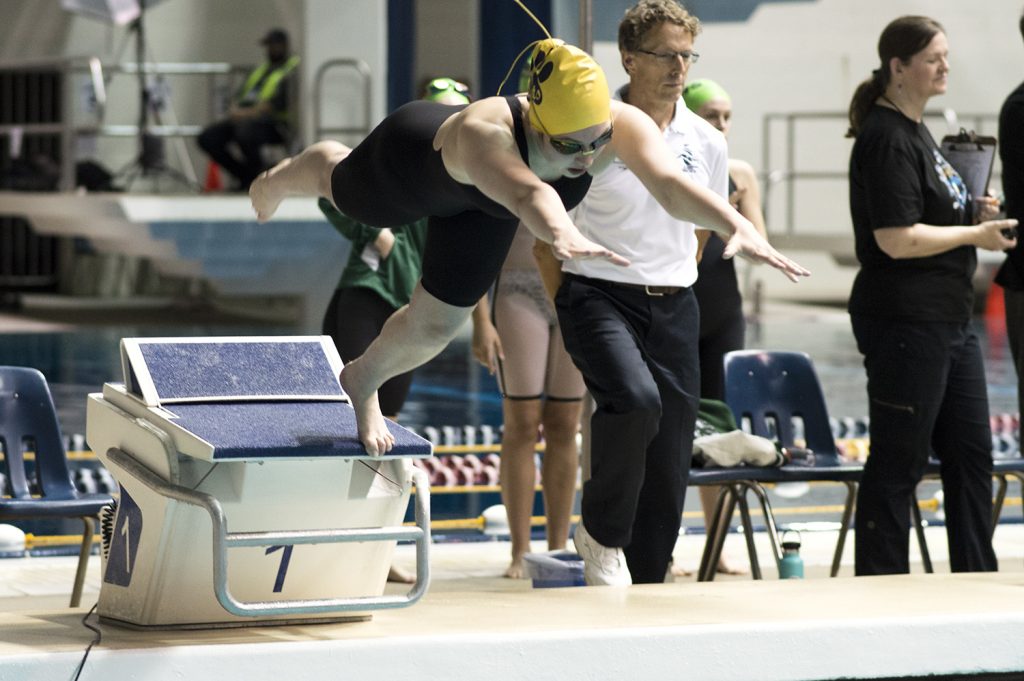 "No one left my side," Eisele said. "And because of that I decided not to let the injury get to me. I was going to put my mind to it, and no one was going to stop me."
Simply returning to state would had been an incredible feat. Eisele far surpassed that goal as she ended her high school swimming career by capturing her second straight state championship in the 100 butterfly at King County Aquatic Center in Federal Way on November 16.
"(The back injury) felt like such a huge setback and mentally it blocked me for so long," Eisele said, "but to come back and see how hard I worked and have it all pay off, is something so unexplainable."
After a tightly contested start, Eisele dominated the field in the race, stopping the clock in 57.65 seconds. Sammamish's Jillian Weber was second at 59.41 and Liberty's Dominique Visperas was a well beaten third at 1:00.79.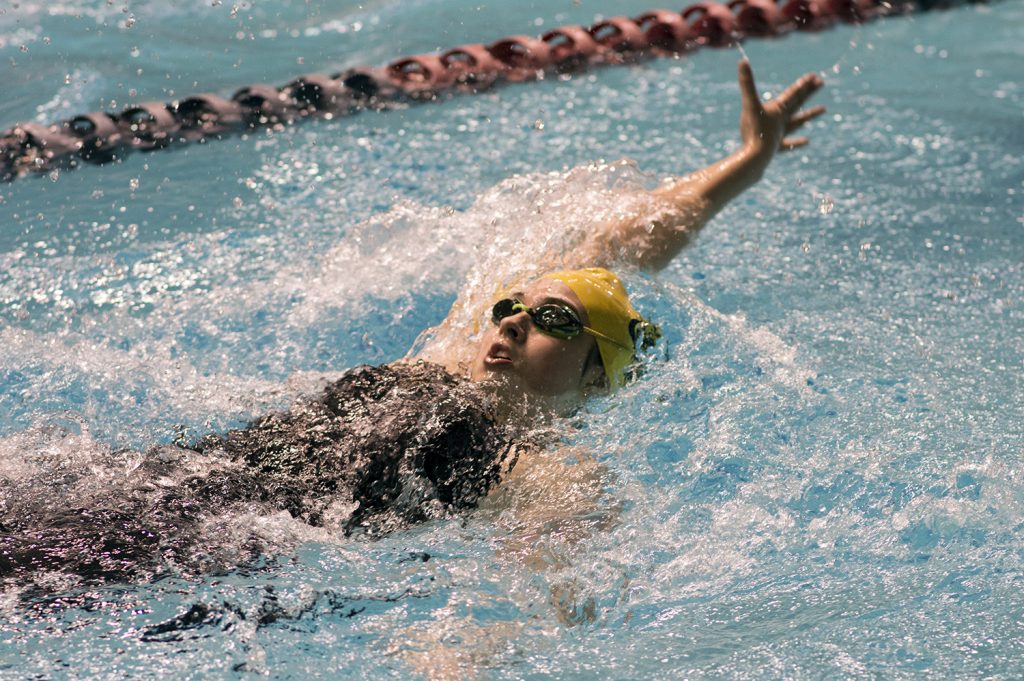 Tears came easily when Eisele first believed her swimming days were over two years ago. She displayed a considerably different emotion during her final meet as a member of Aberdeen's swim team.
"I couldn't stop smiling," said Eisele when asked what it was like on the podium when her coach Jan Simons presented her with her state medal. "I'm too happy today to cry. All of this has been amazing. To end my senior year on such a great note is just fantastic. I have the best support system. The best school ever. The teammates, the coaches, I wouldn't be here without them."
Eisele later followed up her state championship by finishing third in the 100 backstroke to help the Bobcats place fifth overall in the team standings with 139 points.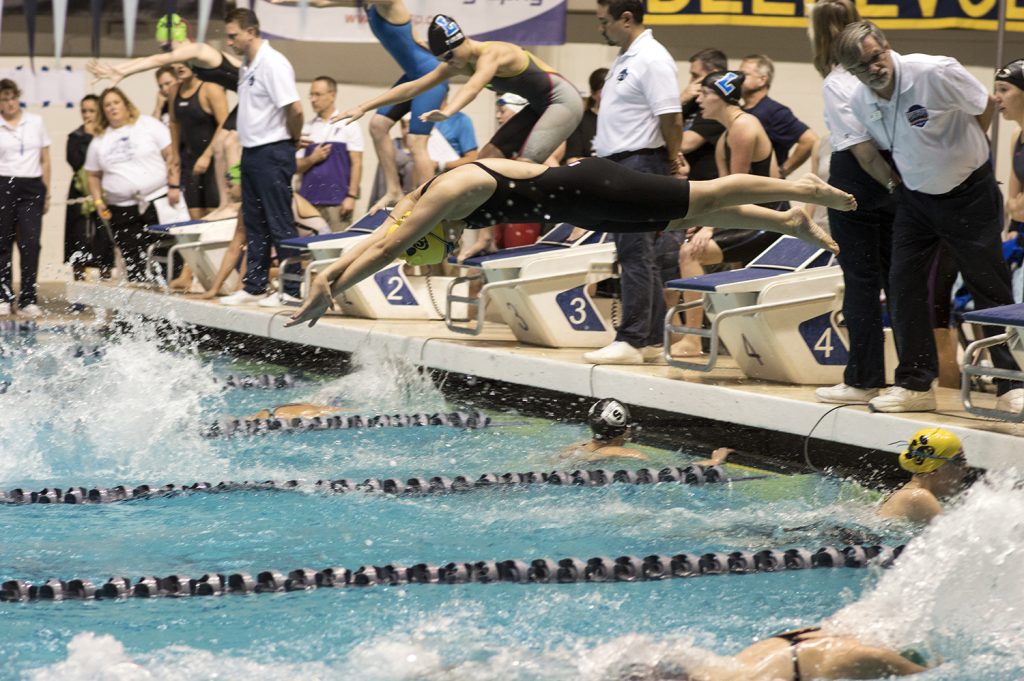 "The back injury is something I know I will need to continue to do physical therapy for. It's something I will always have to live with," Eisele said, "but winning today will make all of that a bit easier."
Liberty edged Sammamish, 268-264, to win the state team championship. Anacortes (166) and North Kitsap (159) finished third and fourth, respectively.
Eisele opened her big day by joining teammates Hailey Wilson, Anna Weber and Melissa May to place second in the 200 medley relay. The Aberdeen team covered the distance in 1:53.29. Sammamish was first in 1:50.82.
Weber, a junior, added two more individual medals to her growing resume, finishing second in the 100 breaststroke (1:06.12) and sixth in the 200 IM (2:17.40). Weber, who had won the last two state titles in the 100 breaststroke, came within the smallest of margins of becoming a three-time champion as La Center's Bryanna Ungs, last year's state runner-up, won the event in 1:06.07.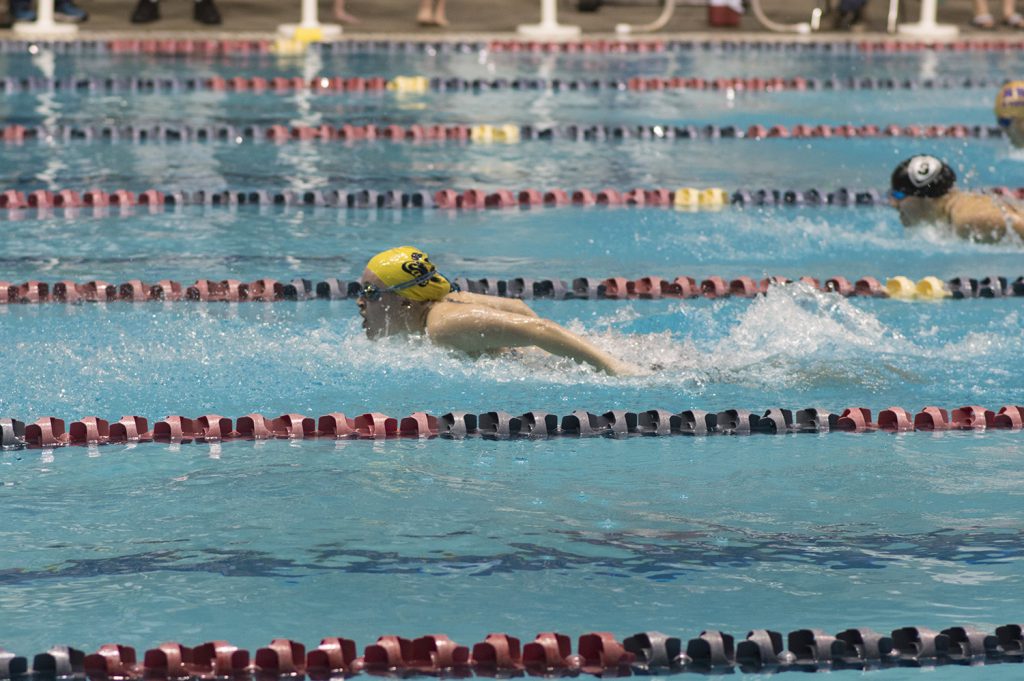 Eisele, Weber and May were joined by Annetthe Orona to finish sixth in the 200 free relay, while the team of May, Orona, Juliana Meza and Aliyah Tageant finished 12th in the 400 free relay.
In addition to Eisele, Aberdeen will also graduate seniors Orona, May, Meza, Tageant and Trudy Butcher, who was a state diving participant, from this year's squad. The group led the Bobcats to four consecutive district championships.
"I think for me as their coach, the highlight has just been their character and their leadership," Simons said about her team this year. "Sometimes coaches get a lot of credit, but it's the athletes that make the coach look good and that's certainly the case here. They handle adversity very well and are always supportive of opposing swimmers and teams. They make my job is easy."