Waiting is never fun. But when you're waiting for medical appointments, tests or results, those hours and days are borderline scary. At Grays Harbor Community Hospital they're instituting a Prompt Care Clinic to make sure folks can be seen quickly for urgent, non-emergency needs.
The Prompt Care Clinic is a perfect middle ground for many patients. If you can't see your primary care physician in a timely manner, Clinic staff are happy to offer same-day visits (if you call by 4:00 p.m.) and can even help refer you to a specialist.
"Being able to see a provider on the same day is huge," says Rachel Faught, Advanced Registered Nurse Practitioner. "It decompresses our busy emergency department and is more cost effective than an ED visit. Our primary care providers have very demanding schedules and limited availability to add patients with short-notice. When patients have a non-emergency room appropriate concern we can get them taken care of sooner. Some problems that start small become bigger problems if the patient has to wait."
The Clinic is located on the fourth floor of the East Campus and can perform basic lab testing, although x-rays take place off-site. This streamlines visits for both patient and clinician. To be seen, simply call 866-537-2778 and an appointment will be made. The Prompt Care Clinic is open from 10:00 a.m. until 4:30 p.m. Tuesday through Friday.
"No problem is too small, you're not bothering us," stresses Faught. "If you think you need to chat with a provider, please come see us, we'd love to meet you!" Typical cases include earaches, urinary tract infections, rashes, pink eye, and sinus infections, suspected sexually transmitted infections, muscle sprains, upset stomach and other non-acute issues.
As with any endeavor of this size, the Clinic has been a labor of love by many dedicated individuals. "Elizabeth Tschimperle, Dr. Wong, Ron Oman, Keith Ounsted and many others have been working on bring Prompt Care to fruition for years," explains Michelle Morholt, DNP, FNP-C, ARNP. "They have given great thought and attention to identifying the need of and creating the Prompt Care. The goal of Grays Harbor Community Hospital and the Prompt Care is to meet the healthcare needs of Grays Harbor."
"Prompt Care is a fantastic way for community members to have their healthcare needs met quickly," says Morholt. "With the Prompt Care, people can be seen the same day here at GHCH. No longer does it matter if their busy primary care providers doesn't have an opening; and no longer do people need to go to the emergency department for non-emergent health concerns."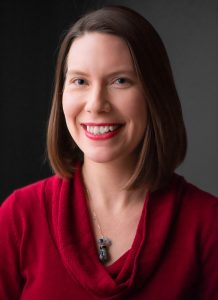 Morholt is the Clinic's primary doctor and has had her hands full throughout the COVID-19 outbreak. "We actually launched two clinics in mid-March in response to the pandemic and an effort to separate patients who may be ill and contagious from patients who have health concerns like rashes or UTIs," she explains. "During the afternoons, I've been working with patients who believe they may have illness in the Adult Respiratory Clinic and in the morning I work with patients who have other Prompt Care needs."
She and other Clinic staff hope they can expand and grow. "I am grateful to be able to serve people in their time of need," says Morholt. "Our primary care provider's days are full seeing their patients who had scheduled appointments. This leaves little option for community members to receive healthcare in times where minor and sudden illnesses or accidents occur. Receiving care in the emergency department for non-emergency conditions is not the best use of our resources. With the Prompt Care at the East Campus, we are able to see patients for non-emergent needs—even if their primary care provider schedule is full. It is wonderful to be able to help the community when they need it."
You can listen to a recent radio interview with Morholt about the exciting new Clinic thanks to KXRO News. And before your visit, read through the Grays Harbor Community Hospital's COVID-19 protocol and visitation guidelines.
If you or someone you love needs treatment, don't delay. For emergencies, call 911 but for same day Prompt Care appointments call the Clinic at 866-537-2778 and receive help right away. And remember, if in doubt…ask. Staff are always happy to answer questions, direct you within the hospital, and address concerns big, small, and unknown.
Grays Harbor Community Hospital – Prompt Care
1006 North H Street, Aberdeen, Fourth Floor
866-537-2778
Sponsored