We all have that one thing that makes us realize fall is just around the corner. Whether it's the first rain on a cool...
Growing up in the Pacific Northwest, the familiar sight of giant log trucks rolling through the streets was as common as the clouds in...
Two years ago, Thomas and Trisha Christian and their three daughters moved to McCleary from Oregon. Little did they know what opportunities they would...
Owning a small business is no easy task, and the thought of managing payroll, filing taxes and all of the other required back office...
Since Windermere Real Estate first came to Grays Harbor in 1991, they have been donating to the Windermere Foundation, that focuses on supporting low...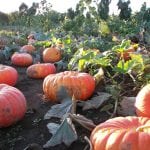 Just a short drive away is a beautiful scenic drive that every October turns into the perfect place to find a pumpkin, get lost...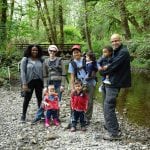 Grays Harbor is synonymous with outdoor recreation. The region offers a huge array of natural adventures ranging from fishing and hunting to surfing and...
Drive through coffee stands seem to be popping up all over, so what makes you chose one over the other? Is it the actual...