DON'T MISS
As the Pacific Northwest plunges into its rainy season where days can go by without a glimpse of sunshine, it's easy to resign to...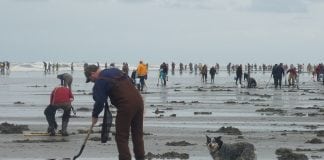 Along the Washington Coast, the razor clam digging season is upon us. With the return of the rain and cold weather, hearty Pacific Northwest...
Everyday
One glance around Grays Harbor and it's easy to find people helping others. From helping the less fortunate, to finding homes for pets, to...
Business
When Brian and Belinda Lear finished their residencies, they went looking for a place they could use all of their knowledge and training, rather...
We all know carpooling is helpful to the environment and allows you to share the cost of fuel. But, it also saves wear and...
Activities
Each year, when summer ends and the clouds once again cover Grays Harbor, a number of locals and visitors start getting excited for the...
From Christmas tree lightings and parades to plays, movies and festivals galore, holiday cheer is coming to Grays Harbor. There are so many events...
Food & Art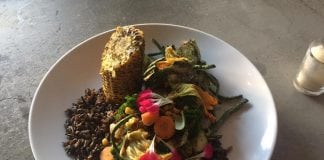 Grays Harbor is known for incredible natural beauty, fantastic vacation destinations and breathtaking sunsets, so it is hard to imagine that the region can...