Looking to fill your year with fun? There are plenty of activities, events and places to check out that can fill up your calendar in a hurry – and you don't even have to travel far! Check out this list of 23 things to do in Grays Harbor for 2023.
1 – Try Lemon Hill Café
Trying a new restaurant is always a fun idea! Lemon Hill Café opened June 2022 and should definitely be on your list of things to do in 2023!
2- Go Fishing
Whether you want to do some traditional trout fishing or jetty fishing, you can do both right here in Grays Harbor. Fishing is a fun activity the whole family can enjoy.
3 – Birdwatch at Grays Harbor National Wildlife Refuge
Take your binoculars and leave your stresses at your car with a relaxing day of birdwatching at Grays Harbor National Wildlife Refuge. Since every season offers new species to look for, you just might want to go several times in 2023.
4 – Surf Westport
Surfing is a great activity to get you more fit in 2023! And it's something the whole family can do together. So grab a board and head to Westport for surfing fun.
5 – Hit the Razor Clam & Seafood Festival
This annual event happens each year in March and is a "don't miss" if you love seafood! The Razor Clam & Seafood Festival hosts dinners, chowder tastings, kids activities and more.
6 – Start Your Own Walking Group
It's easier to keep those New Year's resolutions of staying active if you have friends doing it with you. So start your own Grays Harbor walking group, or join an existing one in 2023.
7 – Learn Surf Fishing
Want to try something new in 2023? How about surf fishing on the Washington coast? It's a fun activity that gets you outside and, you just might come home with dinner!
8 – Check out the 'New' McCleary Timberland Library
In early 2023, the McCleary Timberland Library will finish its major refresh. Now is the perfect time to rediscover all the offerings the library has in store for you. (hint: it's not just books!)
9 – Go Razor Clamming
Although 2022 was a disappointing year for clam digging, hopefully 2023 will be much better! Never tried it before? It's fun! Check out this article that includes information on how to razor clam in Grays Harbor to get you started.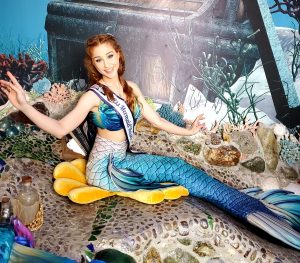 10 – Explore the Mermaid Festival
Head to the International Mermaid Museum's Mermaid Festival in Westport. With all kinds of incredible acts, activities and free entry to the museum, you won't want to miss it. All the fun is happening April 1-9, 2023.
11 – Relax with an RV Camping Trip at Friends Landing
Looking for some quiet rest? Head to Friends Landing in 2023 with your RV for a nice weekend to remember.
12 – Take Your Dog on a Vacation
Wanting to spend more time with man's best friend in 2023? How about a vacation where your dog is welcome! Check out these dog-friendly hotels in Ocean Shores and book your trip now.
13 – Refuel at a Grays Harbor Drive-Through Coffee Stand
Whether a Lotus energy spritzer, black milk tea with boba, or the go-to espresso drink, it's fun to try new places. Make 2023 the year you try all the drive-through coffee stands in Grays Harbor.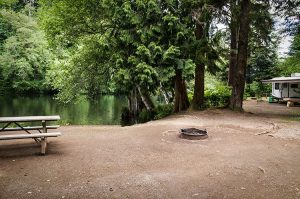 14 – Go Spring Camping in Montesano
Although it can be chilly, spring is a beautiful time to go camping in Montesano! Lake Sylvia is beautiful and you just might beat the crowds of summer sun-chasers.
15 – Book a Stay at Ocean Crest Resort
The Ocean Crest Resort has new owners and they are eager for you to experience them in 2023! Check out the changes they have made while staying true to the resort's rich history.
16 – Taste Grays Harbor Food Trucks
Food trucks are all the rage and we are lucky to have a couple amazing ones right here in Grays Harbor. Make 2023 the year you try them!
17 – Shop Local
Make 2023 the year you really make that effort to shop local! Grays Harborites make that easy with locally-owned stores in almost every sector. From Pure & Coco's skincare products and Weird Sisters Wool Emporium's crafts, to locally-sourced foods from Voss Acres and Lytle Seafoods, you can find whatever you need while supporting your neighbors.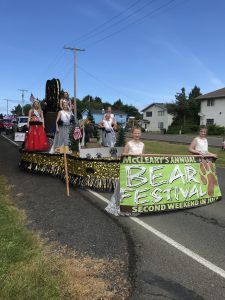 18 – Sample Bear at the McCleary Bear Festival
If you have ever wanted to try bear…head to the McCleary Bear Festival in July! This annual event is a weekend of activities for the whole family. And yup, you can try some bear stew!
19 – Put Your Kid in 4-H
Make 2023 the year your kid joins 4-H! They have 4-H for every kid – whether they are interested in robotics or equines, market animals or fiber arts. Contact the Grays Harbor Extension office to find a club near you or start your own!
20 – Fly a Kite
Kite flying is the perfect activity on the Washington coast in Grays Harbor. Make 2023 the year you and your family spend a day or two at the beach with a string in hand.
21 – Go Biking Riding
Bike riding in Grays Harbor is a wonderful way to get fit, and there are plenty of paved and easy trails so even the kids can join. Check out Friends Landing paved loop in Montesano, for example.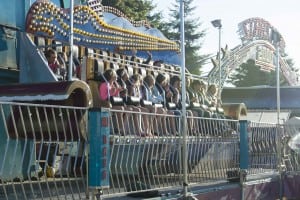 22 – Visit the County Fair
The Grays Harbor County Fair is a must for any yearly bucket list. Don't miss all the activities, food, animals and talent acts coming in 2023!
23 – Kick Back at The Green Lantern Pub
We all need a night off with friends, good food and good drinks! Mark your calendars in 2023 with nights at the Green Lantern Pub for local brews on tap, a remodeled interior, plenty of good food and lots of fun.