Trying to think of things you want to do in 2021? Coming up short with travel limited and restrictions changing all the time? Although we cannot know for sure what we will be allowed to do and not do this coming year, that doesn't mean we can't find fun activities the whole family will enjoy. Here are 21 things to do in Grays Harbor in 2021.
1 – Visit the new International Mermaid Museum
The International Mermaid Museum will be opening in Aberdeen on March 29, 2021. This just happens to be International Mermaid Day, so what better way to spend the day then to check out this fun new museum?
2 – Look for treasures while beachcombing
Beachcombing is a fun past time that gets you some exercise while sometimes even being lucrative! And while you might not find big treasures often, there is always delight in finding a whole sand dollar or an especially pretty piece of sea glass. Grays Harbor has miles of beach just waiting for you to comb in 2021.
3 – Pick out a new game for the family
We are all spending more time at home for the foreseeable future, so why not pick out a few more games for the family to share at Tectonics Comics? New games can revive family game nights and drive away boredom, especially when the weather outside is stormy.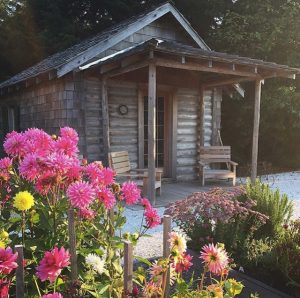 4 – Drive by historic homesteads
Why not bring back the tradition of a Sunday drive by taking a weekly trip through the county to just see what you can see? This list of historical homesteads in Grays Harbor is a great place to start. It's fun to drive by and check out pieces of our county's history that have been lovingly preserved.
5 – Do some free art at ART HQx
Having a creative outlet helps everyone de-stress, both adults and children. If part of your 2021 resolutions was to find ways relax, check out ART HQx. This incredible studio has all kinds of free art activities each month.
6 – Snap a few selfies around Ocean Shores
Creating memories with your cell phone camera is a great thing to do all year. If you haven't explored Ocean Shores, make 2021 the year you do: there are plenty of Instagram worthy locations waiting for you.
7 – Try some tea at Fancy Accent Tea Company
Whether you are a tea connoisseur or have never tried it, make 2021 the year to check out Fancy Accent Tea Company in Hoquiam. Learn the history of tea from the owner and purchase all kinds of teas to try. Visit the shop or order online.
8 – Take a walk at a county park
Getting outside more is always a good idea. Did you know there are four county parks in Grays Harbor? Make 2021 the year you visit them all.
9 – Learn to dig for razor clams
Never dug for clams? Nothing like a new year to learn a new activity! Families love going out together to dig for these yummy sand dwellers. Here's some information to get you started on clam digging in Grays Harbor.
10 – Find local wine at Westport Winery
Visit the Wesport Winery Garden Resort and shop for amazing gifts including locally made wine and spirits. Hungry? To-go orders can be made at the Sea Glass Grill.
11 – Learn to Skimboard
Often our New Year's resolutions involve learning something new. Why not try skimboarding? Buck's Bikes is a great place to start if you are ready to take on this fun sport.
12 – Take a staycation with the entire family, including the dog
You don't have to leave Grays Harbor to get a way from it all for a while. Why not stay at one of these dog friendly places on one of Grays Harbor's beaches? It's a great way for the whole family to have a break from the house.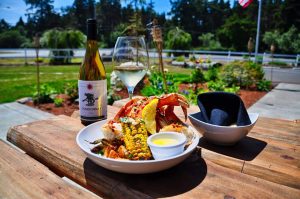 13 – Drive along the Cranberry Coast Scenic Byway
This fun scenic route has plenty to offer you if you are looking for a short road trip. Be sure to check out the updated Cranberry Road Winery.
14 – Go Surfing
Whether you are a newbie or an old pro, make this the year you spend more time catching waves. Surfing in Grays Harbor can be a great way to get outside and be more active year-round.
15 – Build a sandcastle
Building sandcastles is not just for kids! The whole family may discover creative talents they didn't even know they had with a fun trip to the beach with a bucket and pail. Here are some fun tips on sand castle building from the pros.
16 – Try a Latino restaurant in Aberdeen
If you love tacos and salsa, you should try one of these restaurants that offers Latino take-out in Aberdeen. You'll find everything from fried plantains and enchiladas to tamales and chile relleno. Skip cooking: your tastebuds will thank you.
17 – Join Community Supported Agriculture
If you are looking to eat healthier in 2021, joining a local community supported agriculture (CSA) is the way to go. Grays Harbor has several CSA opportunities for you to find the one that's the right fit for you.
18 – Drive by these 10 historic buildings
Learning the history of the place you live in can be a lot of fun, especially when it involves looking at old buildings with incredible architecture. From the Grays Harbor County Courthouse to the Old McCleary Hotel, these 10 historical Grays Harbor buildings are worth a drive-by.
19 – Retreat to the rain forest
Another great way to relax in 2021 is to plan a trip the Quinault Rain Forest with a visit to the Lake Quinault Lodge. History and nature combine to create a relaxing getaway not far from your busy daily life.
20 – Take up disc golf
If you are looking for a new sport to learn in 2021 that will get you outside, why not try disc golf? Sam Benn Park in Aberdeen has a full disc golf course.
21 – Search for glass floats
Come what may, you can always count on their being glass floats in Grays Harbor. You can find plenty in the Westport Maritime Museum. Or, if you are looking for some to keep, be ready for the annual float find that happens in November and December.