Happy 2022! We don't know what this year will hold for us, but getting out and doing things, either by yourself, with family or with friends, is vital to our mental and physical health. You don't have to leave the county to find plenty of things to do in SW Washington. From hikes to antique shopping and everything in between, your bucket list for this year will be brimming with local fun. Here are 22 things to do in Grays Harbor in 2022.
1 – Start Your Own Free Library
What better way to give back to your neighborhood and always have a supply of books on hand, then to start your own free library, like Margie Philbrick of Aberdeen did.
2 – Check out the International Mermaid Museum
Opened last year, the International Mermaid Museum is a must-see on your 2022 bucket list, especially if your kids are into mermaids or the sea!
3 – Volunteer at North Beach PAWS
If you made a New Year's resolution to give back this year, why not volunteer with North Beach PAWS. Bonus: being around all those four-legged therapists is bound to help your mental health.
4 – Read a Book by a Local Author
Grays Harbor is full of authors, something about our scenery and quint seaside towns gives them lots of inspiration. Add reading one or a few of these local authors' works to your list of things to do in 2022. If your not sure who to start with, try Tom Brosman.
5 – Go Ghost Hunting at the Museum of the North Beach
Did you know the Museum of the North Beach is supposedly haunted? You may have visited it a dozen times, but never for ghost hunting. Visit in 2022 and see if you spot evidence of the super natural.
6 – Take a Drive and Look at Public Artwork
There are a lot of places with cool public artwork throughout Grays Harbor. Even when the weather is bad you can take a drive to appreciate it in the comfort of your car. Be sure to not miss Siatco.
7 – Take a Workcation Staycation
More and more of us have the luxury of working from home. And while it has many advantages, some days you just want out of the house! Take a workcation staycation by checking out one of these places you can telecommute to work in Grays Harbor while still getting out of the house for a bit.
8 – Sign Your Kids Up for the Imagination Library
In 2021, United Way of Grays Harbor brought Dolly Parton's Imagination Library to our county, allowing kids under five years old to receive a free book a month! If you haven't already, make sure 2022 is the year you sign your child up.
9 – Get Married in Grays Harbor
Was the question popped at midnight on New Year's Eve 2021? If so, then you may be wondering where to get hitched. There are plenty of beautiful places right here in Grays Harbor to get married. With travel restrictions, getting married locally is going to be much easier, and less expensive, allowing to save for a house or a longer honeymoon.
10 – Learn to Clam Dig
Never gone clamming? It's a big part of life in the Harbor and should definitely be on your bucket list. Learn how to dig clams in this article and then watch the GraysHarborTalk.com website for upcoming digs!
11 – Try a Donut from Ocean Shores Donuts
We all need a sweet treat now and then. When you have a craving next, why not try Ocean Shores Donuts?
12 – Take an Art Class at the New Mother Crow's Studio Gallery
Recently opened in 2021 inside the Aberdeen Art Center, you may not know about Mother Crow's Studio Gallery. Not only can you watch the artist and owner, Tamara D'Andrea work while you browse, she also offers classes. Make 2022 the year you learn a new hobby that might just become something even more.
13 – Go for a History Walk
Grays Harbor is full of rich history. You can learn and see some of that history while getting some exercise on these history walks in Grays Harbor. It's a perfect thing to do in 2022.
14 – Let your Dog Run Free
Last spring Aberdeen's first dog park opened. If you haven't let your friendly canine visit, 2022 is the perfect year to do so! It's located at Garley Park in South Aberdeen.
15 – Visit Summit Pacific's New Story Trail
Another new addition to our county, the Summit Pacific's New Story Trail opened last summer. This fun activity is perfect for kids and parents to do together. Travel down the path and read the story as you go.
16 – Eat Healthier with Sky Island Farm
If your New Year's Resolution was to eat healthier, Sky Island Farm can make that easier with their fresh, organic produce, delivered right to your door. Sign up for 2022 and get started on eating better.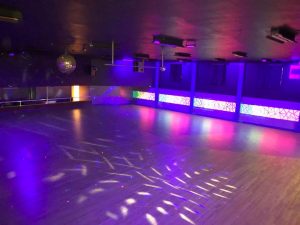 17 – Return to the Roller Rink
Roller skating is a great way to stay in shape and its fun for the whole family! Make 2022 where you are family has a monthly or weekly skate night! The beloved Harborena survived the last couple years thanks to generous donations and is ready to welcome you back!
18 – Try the New Westhaven Wines for a Date Night
Opening amid the pandemic, you may not have had a chance to check out Westhaven Wines. They offer local wines by the bottle or glass, and rotates local beers on tap. It's a great place for a date night in 2022.
19 – Seek Out a Grays Harbor Waterfall (or Several!)
Grays Harbor is full of amazing waterfalls you may never have known about. Add seeking these gorgeous displays of nature to your 2022 bucket list. You won't be disappointed.
20 – Have a Tea Party with a Tea Expert
Ever wondered why it's called a high tea? Or maybe you would like to know the difference between Irish Breakfast and an Oolong tea. Claire Hollenbaugh of Fancy Accent Tea Company hosts tea parties where you can sample her delicious teas while learning some tea history.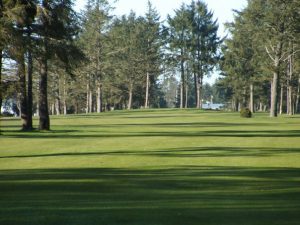 21 – Learn to Golf
Maybe your 2022 resolution was to learn something new. Why not golf? The pros at Ocean Shores Golf Course are waiting for you.
22 – Explore Oyhut Bay
Oyhut Bay is a great day trip destination for 2022. It has quaint shops, kayak and bike rentals, a yoga studio, and of course the Oyhut Wildlife Recreation Area, which is plenty to keep you busy for a day. When you get hungry, stop at Oyhut Bay Grill.